DOD eyes June for final CMMC proposed rule release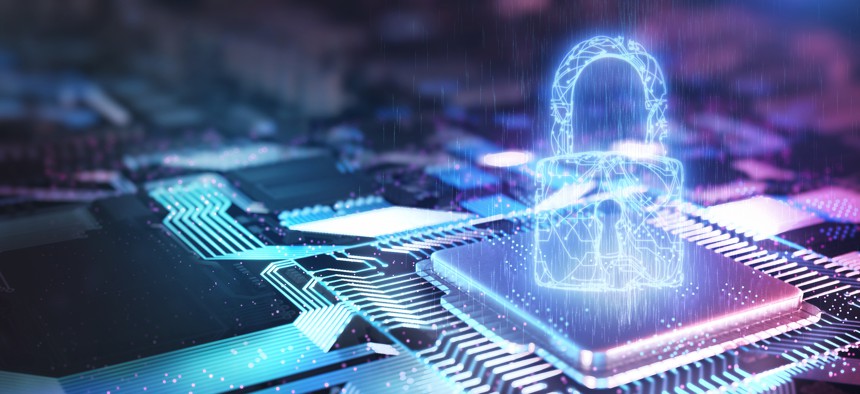 The new cybersecurity standard for the defense industrial base will likely not be final until 2024. Companies still have options available to get ready before the final proposed rules go out.
The White House's Office of Information and Regulatory Affairs had some surprises in its agenda released in the fall.
One surprise is that instead of one rule, DOD is planning for two rules to enforce how government contractors and their subcontractors protect controlled unclassified information in their systems. OIRA's agenda says June is when DOD expects to release the final proposed rules.
Those anxiously awaiting the next steps for DOD's Cybersecurity Maturity Model Certification standard may see it as a surprise to see two rules instead of one.
But two rules is not a bad thing, according to Cyber Accreditation Body CEO Matthew Travis.
The Cyber AB organization oversees the third-party entities and assessors responsible for certifying contractors' compliance with the CMMC rules after they become final.
Travis and the rest of the CMMC ecosystem were expecting DOD to announce the timeframe for a Title 48 rule, which would add CMMC requirements to DOD's procurement and acquisition rules. Title 48 refers to the section of the Code of Federal Regulations.
In addition to Part 48, OIRA also announced DOD's intention to add a Title 32 rule that Travis said is a significant change. Title 32 is the part of the federal regulations that governs how the Defense Department operates.
"What DOD is saying with Part 32 is that they want to permanently ensconce CMMC into the defense policy in this nation," Travis said. "With Part 48, it was just a contractual condition of doing with the Pentagon, not a national security investment."
As Travis sees it: that is a ringing endorsement of the purpose and value of CMMC.
But one potential downside is in how the Cyber AB and others expected an interim final rule to come out in March, which would convert into a final rule in about 60 days. OIRA's agenda now says that the proposed rulemaking for Part 32 and Part 48 will come out in May.
With a proposed rulemaking DOD will have collect and respond to comments, which will add at least six months and perhaps more than a year to the timing of a final rule, he said.
Travis said that protracted rulemaking process of a proposed rulemaking was disappointing because now it looks like 2024 is the year for when CMMC becomes operational.
"But these are consequential rules and they will certainly have an impact on how the sector does business, so the department wants to get it right. We want to get it right," Travis said.
Travis also has concerns over the economic viability of the ecosystem of third-party assessment organizations, trainers, assessors and others that have been investing in CMMC over the past several years.
"We want to make sure that all the people that are going to make CMMC happen are able to endure this protracted rulemaking process," Travis said.
One potential lifeline is that DOD recognizes the investments being made and is allowing the third-party assessor organizations to conduct joint assessments with the Defense Industrial Base Cybersecurity Assessment Center (DIBCAC), which is part of the Defense Contract Management Agency.
The Joint Surveillance Voluntary Assessment program validates compliance of the National Institute of Standards and Technology 800-171 standard, which is at the heart of CMMC.
"While we can't legally be doing CMMC assessments, the 3PAOs have been able to jointly conduct assessments with DIBCAC," Travis said.
Travis' understanding is that DIBCAC will record the scores of the assessments, which will convert to CMMC level two once the rules become final.
Travis recommends companies look at the Joint Surveillance Assessment program and not wait for CMMC to become final.
Taking these early steps shows "your government clients that you're talking the talk and walking the walk and it shows your employees how much you care about cybersecurity," Travis said.
So far 60 companies signed up to go through the process and seven have completed it.
"I expect more to follow," Travis said.