CISA teases industry day for operational strategy support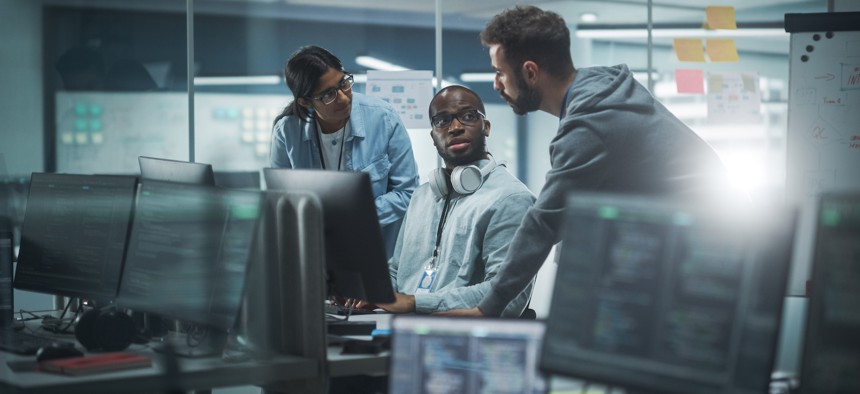 The cybersecurity agency is planning to field a multiple award schedule contract for consultant services to help shape its operational strategy.
The Cybersecurity and Infrastructure Security Agency is planning a potential three-year consulting services contract to help craft its plans for defending the nation from emerging threats, and it's looking to industry for help. 
In a special notice issued Wednesday, the agency called for industry feedback to discuss its Management Consultation Support requirement, which would include a small business set aside contract to help CISA officials "in shaping an effective and operational strategy supporting the mission to defend the nation against rapidly evolving technological threats while protecting critical infrastructure."
CISA has not released any official contract solicitation, but the proposed contract would include a one-year base period and two one-year options centered around helping the agency develop a strategic plan to help guard against rapidly evolving technological and insider threats. 
The special notice's draft statement of work outlines four task areas that contractors would provide services for: program management, strategic technical and programmatic support, planning and policy/legal coordination support and strategic governance consultant support. 
Each task area would likely require contract personnel to have a Top Secret/Sensitive Compartmented Information security clearance to handle classified information and duties ranging from helping develop and implement CISA's Cybersecurity Division interagency cybersecurity strategy, policies and plans to analyzing existing programs and offering optimization recommendations.
Interested firms have until noon EST on March 1 to submit questions or comments regarding the draft statement of work to CISA. However, the contracting notice stipulates that market research is still being conducted and a procurement plan is not finalized.