Accenture drops out of battle for $5.7B Air Force contract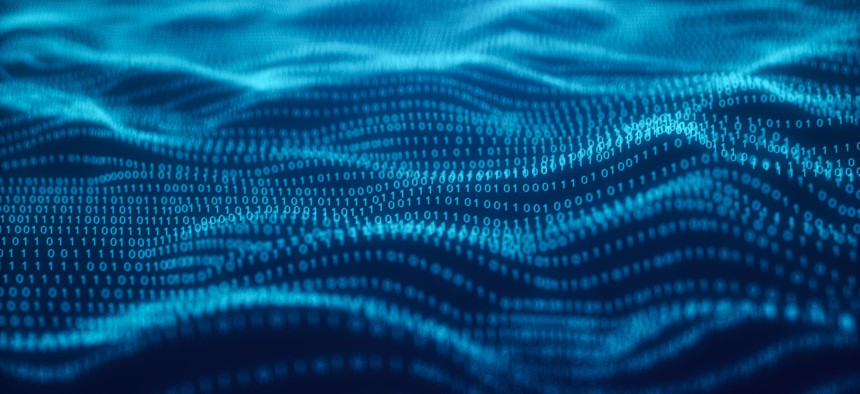 One protest remains active for this enterprise IT contract that looks like it will go all the way to a decision.
Accenture's federal arm has withdrawn from the field for a $5.7 billion Air Force award after two protests against the source selection.
CACI International first won the enterprise IT contract in August. Three protests followed from all of the other competitors: Peraton, Accenture Federal Services and Science Applications International Corp.
In late September, the Air Force pulled back the award to take another look at the evaluations and investigate the protestors' allegations that CACI had an organizational conflict-of-interest.
After that second look, the Air Force again awarded the contract in December to CACI. A second round of protests followed from Accenture and Peraton in early January.
The Air Force filed its response to the second set of protests in early February. Within days, Accenture Federal Services withdrew its second protest.
Attempts to get comments from AFS and their attorney have not been successful. A spokeswoman for CACI declined to comment because the protest by Peraton is ongoing.
Peraton made a supplemental filing to their protest on Monday, so it looks like they are fighting to the end. A Government Accountability Office ruling is due by April 13.
Companies are not required to tell GAO why they withdraw.
Given the timing of the withdrawal and the Air Force's response to the protest, AFS may have seen that the chances of a favorable ruling were slim. That is the most common reason for withdrawals.
The Air Force contract has a someone convoluted name – Enterprise IT as a Service Wave 1 End User Services or EITAAS Wave 1. The winner will take over the IT service desk and management of IT offerings for roughly 700,000 Air Force users globally.