Fight over $1.5B Commerce IT contract goes to court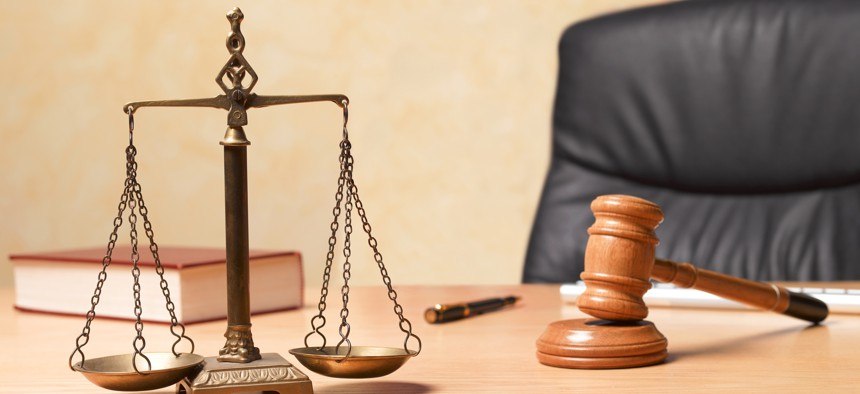 Several companies are unhappy with how the Commerce Department evaluated their bids for a $1.5 billion enterprise IT services contract, so much so that they are taking their grievances to a federal court.
In September, the department released its selections of "apparent" winners for the Commerce Acquisition for Transformational Technology Services vehicle.
CATTS is a small business set-aside vehicle, therefore Commerce had to release that initial list in the event anyone wanted to challenge an awardees' small business status.
After that announcement, a group of companies went to the Government Accountability Office with complaints about the evaluation and source selection process. But all of those protests have been dismissed because some companies went directly to the U.S. Court of Federal Claims.
The court has greater jurisdiction to enforce rulings regarding bid protests, so there was no need for GAO to rule on them.
GAO dismissed the protests from Prime Source, AttainX, Information Unlimited, RarisRex, JCS Solutions, CAN Softtech, Syneren Technologies, the Prospective Group and Valiant Solutions.
Allicent Technology, CAN Softtech, Ekagra Partners and Valiant were those that took their challenges to the Court of Federal Claims.
Their filings to the court are currently sealed but likely have similar claims they lodged at GAO -- alleged problems with the evaluation and source selection processes.
Some of the companies Commerce picked as winners of CATTS have joined the case as intervenors, or interested parties.
That group includes BrightPoint, Koniag Management Solution, Riva Solution, Halvik Corp., Progov Partners, Ventech Snap joint venture and CWS-LTS.
As intervenors, those companies will have access to court filings and can make filings of their own. Unsurprisingly, they are supporting Commerce's source selection.
Included in the sealed filings is a motion for a preliminary injunction to stop Commerce from moving forward with the contract. A decision on that is due Oct. 11, the same day a status conference is scheduled.
Commerce has until Nov. 25 to respond to the protestors' filings.