Air Force to rethink $12B nuclear weapon support award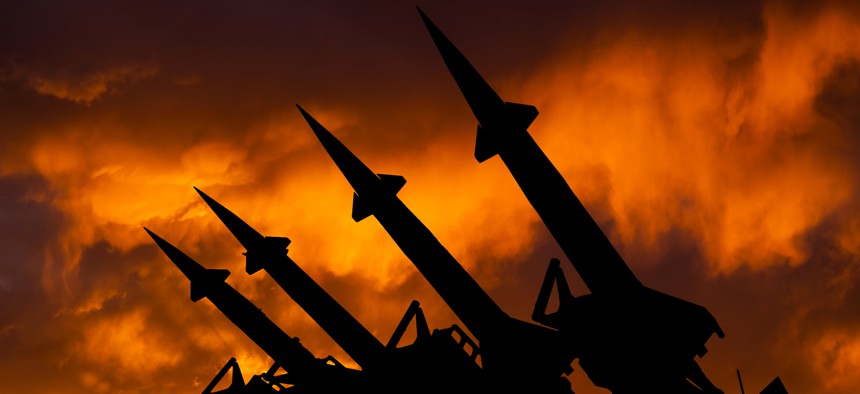 The service branch receives recommendations on how it should do the re-evaluation for this 12-year contract.
The Government Accountability Office is sending a $12 billion systems engineering and integration contract award back to the Air Force to reconsider that decision.
GAO's recommendation comes with its ruling to sustain a pair of protests by Guidehouse and Jacobs against the Air Force's choice of BAE Systems' U.S. subsidiary.
Guidehouse argued the solicitation's terms were misleading and evaluations were inadequate. They also believed the evaluations ran contrary to the terms of the solicitation.
Jacobs argued the Air Force wrongly evaluated professional compensation, performed a defective cost realism analysis and conducted an improper best-value trade-off analysis.
GAO has not yet released a public version of its ruling, which is still going through a vetting process. But the decision result is listed as "sustained" on GAO's protest docket.
But I have been told GAO is recommending the Air Force take the decision's findings and apply them into a new best-value trade-off analysis.
The Integration Support Contract 2.0 contract runs for 12 years and supports the management of the U.S. nuclear deterrent force.
Work includes systems engineering and integration services, plus hardware and software sustaining engineering services related to the Minuteman III and Ground-based Strategic Deterrent weapons systems.
BAE Systems Inc. is the incumbent on the current contract won in 2013. The contract supports the Air Force Nuclear Weapon Center at Hill Air Force Base in Utah, which works as a center of expertise regarding nuclear weapon systems.