Peraton renews protests of Leidos' SSA wins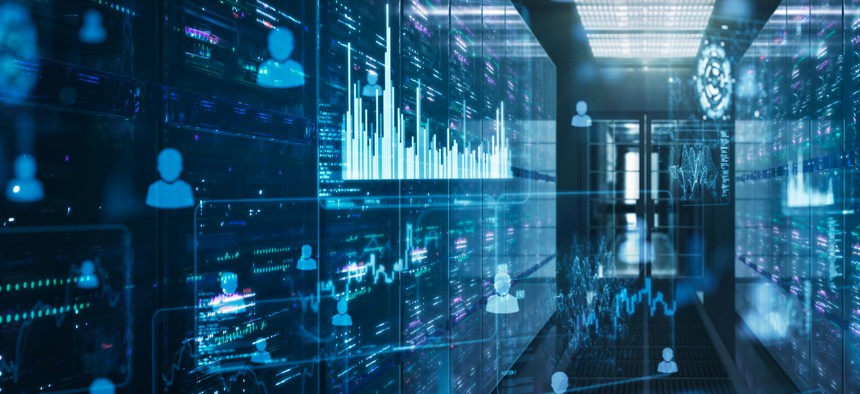 Peraton had some early success with its protests against a pair of wins by Leidos for IT infrastructure and programmatic support services to the Social Security Administration.
SSA reevaluated its original award decision after that initial round of protests.
But that second look didn't yield the result Peraton was looking for. SSA again awarded both orders to Leidos, now worth a combined ceiling of $566 million. And Peraton is back with another set of protests.
SSA awarded the orders through the IT Support Services II vehicle. Peraton inherited ITSSC II through its combination with the former Northrop Grumman IT services business in early 2021.
The infrastructure-related support order has an evaluated price of $83 million. Peraton is arguing that SSA failed to consider what the company sees as its superior experience relative to Leidos.
Argument number two from Peraton takes issue with how SSA evaluated Leidos' low proposed labor rates when the agency determined the company as responsible to perform the contract.
The second task order for systems-related programmatic support has an evaluated price of $483 million.
For that order, Peraton makes the same claims it did for the infrastructure-related task order and raises this other allegation: the solicitation for that order indicated SSA would make two awards, but instead made just the one to Leidos.
Peraton is therefore arguing that the agency didn't follow the solicitation in a reasonable way.
Those latest claims are very similar to first set of protests when Leidos won the task orders the first time around, but Peraton is now also taking issue with how SSA analyzed price realism in both companies' bids.
Peraton is complaining there was no analysis in the first award, which led SSA to take a corrective action and clarify that there would be no price realism analysis.
But price still seems to be a factor in SSA's second try, given that Peraton is arguing that Leidos' pricing is too low
I doubt there will be another corrective action here given how SSA has not significantly changed its analysis of what is the best value to the agency.
A decision is due from the Government Accountability Office on Jan. 3. That will give more insights into what the agency is thinking and how the companies approached their pursuits.