Evaluation of 9/11 health care contract raises objections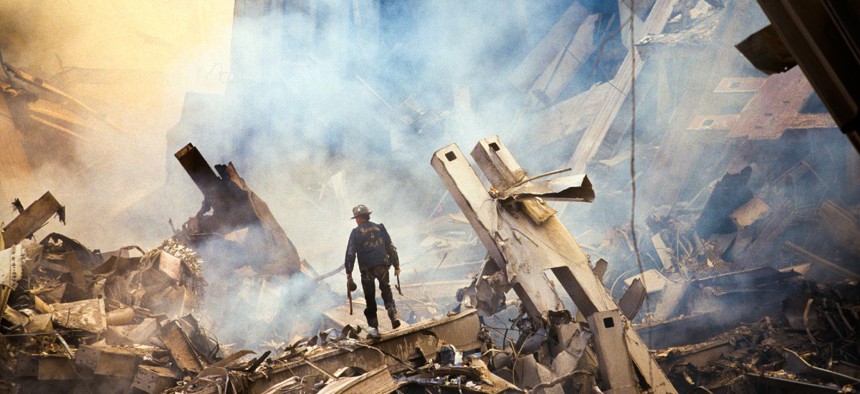 A pair of protestors are claiming the Centers for Disease Control and Prevention went against its solicitation in awarding a $100 million health care contract that supports Sept. 11 survivors.
General Dynamics IT and Karna are objecting to how the Centers for Disease Control and Prevention awarded a contract that supports health claims tied to the Sept. 11 terrorist attacks.
The five-year $100 million contract went to Cahaba Safeguard Administrators to work with the World Trade Center Health Program, which is run by the CDC.
GDIT and Karna are challenging the evaluation and award decision, claiming that they aren't in line with the solicitation.
Firefighters, survivors, and workers and volunteers who responded to the scenes are eligible for health care through the WTC Health Program.
Their exposure to toxins has led to long-term health effects including digestive issues, cancers, musculoskeletal conditions, and mental health issues.
CDC is using the contract to acquire third-party administrative support services including contract management, members services, provider network management, medical benefits administration, claims processing, and data and business information management.
Karna is the incumbent on the current contract that it won in 2016, according to Deltek data.
CDC competed that contract as a small business set-aside procurement, but the new version is full-and-open.
Five companies bid on the recompete, but only Karna and GDIT have filed protests.
GAO will likely combine the two into a single decision that is expected by Oct. 28.