Lack of documentation nixes $100M FEMA award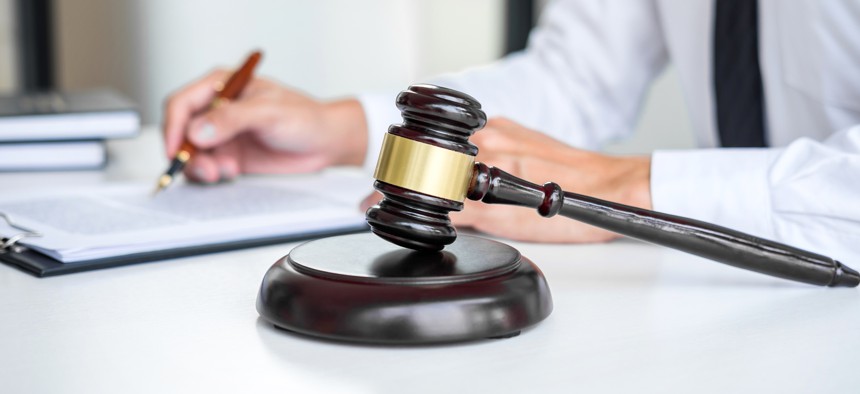 The Federal Emergency Management Agency awarded a disaster training services contract to Leidos without adequately explaining why, according to a new bid protest decision.
When the Government Accountability Office rules against an agency in a bid protest, the most likely reason is the documentation for an award decision is inadequate or not even there.
In this latest example, GAO has told the Federal Emergency Management Agency to reevaluate proposals for a nearly $100 million disaster training services contract that went to Leidos.
The successful protestor here is small business Apprio, which questioned how FEMA conducted its cost realism evaluation and looked at corporate experience.
It is important to note there was a significant difference in the two bids when looking at the cost evaluation. Leidos' total evaluated price was $88 million, while Apprio's was pegged at $109.2 million.
Apprio argued that Leidos' proposed costs were not realistic because of how low they were. FEMA should have realized that and adjusted the pricing upward, according to the GAO decision.
GAO said a cost realism evaluation doesn't need to be exact, but should give a high-level measure of confidence that the costs proposed are realistic.
Apprio focused on labor rates and the lack of any escalation of them in the contract's option years.
FEMA ran into trouble with GAO in the response to Apprio's concerns, but the evaluation record doesn't include that explanation.
It appears FEMA offered that explanation only because of the protest and didn't document its thinking during the evaluation process.
"Based on this record we are unable to conclude that the agency's evaluation of Leidos's proposed costs was reasonable," GAO said.
That lack of documentation nixes the contract award. In the decision, FEMA is able to explain why it made its decision.
But the record of the evaluation just doesn't show where FEMA considered or discussed those points.
GAO wants FEMA to carry out a new cost realism evaluation and document the results before it makes a new award decision.
FEMA also must reevaluate Apprio's corporate experience factor. GAO found that FEMA's evaluation of that factor wasn't consistent with how it was described in the solicitation.
Apprio has another shot at the contract but it's no guarantee of an ultimate victory.
It looks like FEMA argued hard for its choice of Leidos, so the agency could make the same arguments again during the reevaluation and make the same choice. Just with better and fuller documentation next time.