BAE's $12B win facing protests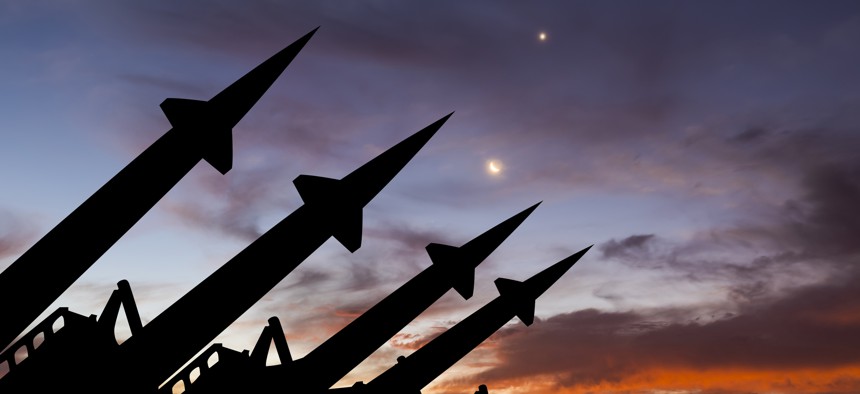 Two competitors are challenging how the Air Force evaluated bids for this nuclear deterrent support contract.
BAE Systems won a $12 billion recompete contract to support the Air Force's efforts in managing the U.S.' nuclear deterrent force, but a pair of competitors are raising objections to how proposals were evaluated.
This was a big prize the Air Force awarded in June: a 12-year, single-award, task-order contract known as the Integration Support Contract 2.0.
The Air Force uses it for acquiring systems engineering and integration services, plus hardware and software sustaining engineering related to the Minuteman III and Ground-based Strategic Deterrent systems program offices.
Guidehouse and Jacobs both competed for the contract and have gone to the Government Accountability Office with complaints about how the Air Force evaluated their bids.
Guidehouse claims that the solicitation's terms were misleading and evaluations were inadequate, as well as being contrary to the terms of the solicitation.
Jacobs is arguing the Air Force improperly evaluated professional compensation, performed a defective cost realism analysis and conducted an improper best-value trade-off analysis.
GAO will often combine related protests for the same contract into a single decision, but it is too early to tell if that will be the case this time. The Air Force may of course look at the protest claims and take a corrective action. We'll continue to track that.
For now: GAO is expected issue a decision on Guidehouse's protest by Oct. 13 and and rule on Jacobs' challenge by Oct. 19.