Defense topline funding could see a bump, panel chairman says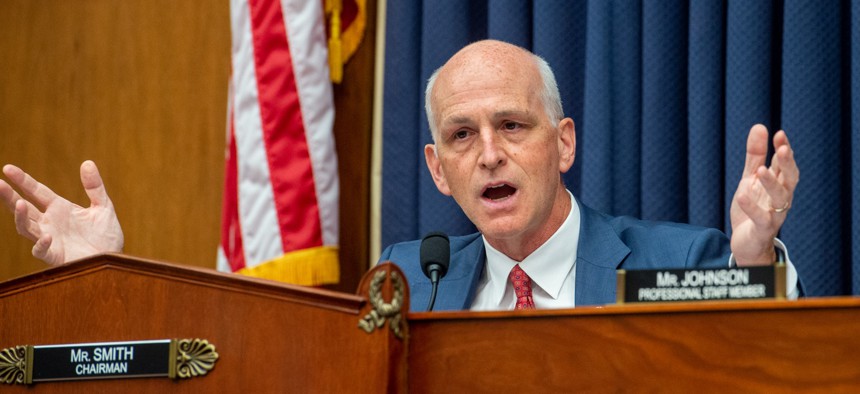 The chairman of the House Armed Services Committee, told reporters he was confident that defense budget limits could be increased beyond the White House's request.
Defense spending for fiscal 2023 will likely increase beyond the White House's proposal, according to a top Democratic lawmaker. But the key will rest in how Pentagon leaders use acquisition authorities to put extra funds to good use. 
Rep. Adam Smith (D-Wash.), the chairman of the House Armed Services Committee, told reporters Wednesday he was confident that defense budget limits could be increased by the time Congress passes the relevant authorization and spending bills. That means the 2023 National Defense Authorization Act, which is scheduled for a full committee markup on June 22, could "wind up with an increased number," he said.
"In the short term, we're just going to try to pass the bill and I'm certain that there will be an amendment offered to increase the defense budget," Smith said during a Defense Writers Group event on June 15. 
"We'll see by how much but it's not going to be an insignificant amount. And I will continue to try to focus on…but where are we spending that money."
The Biden administration requested $773 billion for defense spending for 2023. 
Part of a proposed increase for defense spending would likely go toward science and technology funding, Smith said. "We will plus that up because innovation is a key part of what we're doing. But the other big piece again on innovation is to get the Pentagon better at buying stuff which by the way has kind of started to happen," 
"A lot of the acquisition reform that, you know, [former Texas Rep.] Mac Thornberry was such a leader on as [HASC] chairman has led to some significant improvements in the way we purchase things so that you can get more innovation."
Some of those changes can be seen in the moving from analog to digital manufacturing for some aircraft like the B-21, and pushing for the use of commercial off the shelf technologies.  
"There's all kinds of things that are happening out there that are improving our ability to upgrade and buy innovative technologies going forward. Some of its money, some of it is just using the systems better. We really want to focus on empowering the purchase of commercial off the shelf technology in a quicker way without a program of record and all that and we've done that," Smith said. 
When asked whether additional changes to acquisition authorities were needed and could be expected, Smith said most of what needs to be done by Congress has been and that the goal is to build in as much flexibility as possible, such as with the use of other transaction authorities and commercial partnerships. 
"By and large, we've already done what needs to be done in this regard and that is to free them up to make quicker decisions and not have to go through as many programs of record as many requirements," Smith said. "So we're trying to get creative about how we can further incentivize that."