BlueHalo scores $1.4B satellite capacity OTA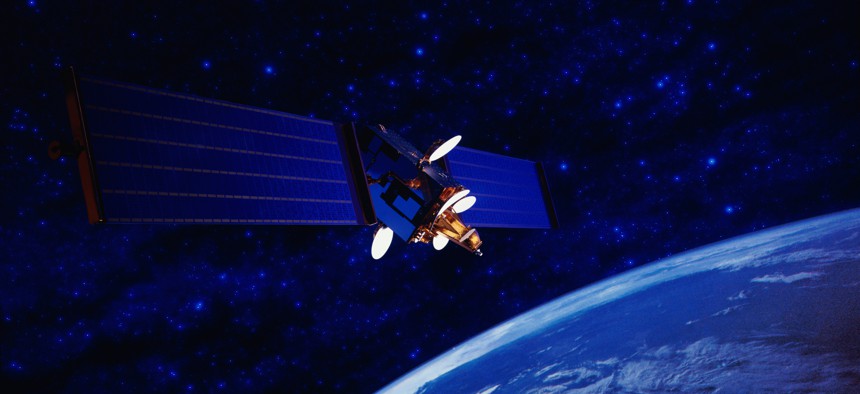 Space Force went outside traditional contracting processes so it could get to a solution more quickly.
BlueHalo has secured a $1.4 billion contract to build a system of essentially steerable antennas in order to help Space Force gain more communications capacity.
The company won the competition with its proprietary multi-band software defined antenna technology. Space Force wants to improve the capacity of its satellite control network and the Blue Halo solution will increase communications by 10-fold for satellites in geosynchronous orbit.
Space Force structured the procurement as an Other Transaction Authority in order to quicken the pace of the acquisition and bring in new competitors that can address a critical need, the service branch said Tuesday.
"The government sought to expand the space industrial base through an OTA to ensure maximum participation from both small and large, traditional and non-traditional, vendors to leverage innovative commercial technologies for a prototype," Space Force said in its statement.
"Between the rapid proliferation of new space satellite constellations at a relentless rate and the criticality of the U.S. maintaining its strategic advantage as a Nation in space in the face of advancing adversaries, new technologies had to be brought to bear," BlueHalo CEO Jonathan Moneymaker said in a release.
The Blue Halo solution goes by the acronym BADGER, shorthand for Broad Area Deployable Ground terminal enabling Resilient. BlueHalo designed it as a multi-band and deployable ground communications system to connect across multiple mission areas.
Kratos Defense & Security Solutions is an industry partner for the effort and is offering its OpenSpace Platform, a software-defined satellite ground system.
OpenSpace works to stand up new services in minutes versus weeks or months, according to Kratos. The value of the OTA to Kratos is $160 million.
The program will create 60 new engineering and manufacturing jobs for Blue Halo in the Albuquerque, New Mexico region and the bulk of the work will take place there.