Air Force chooses 6 for unmanned mission systems contract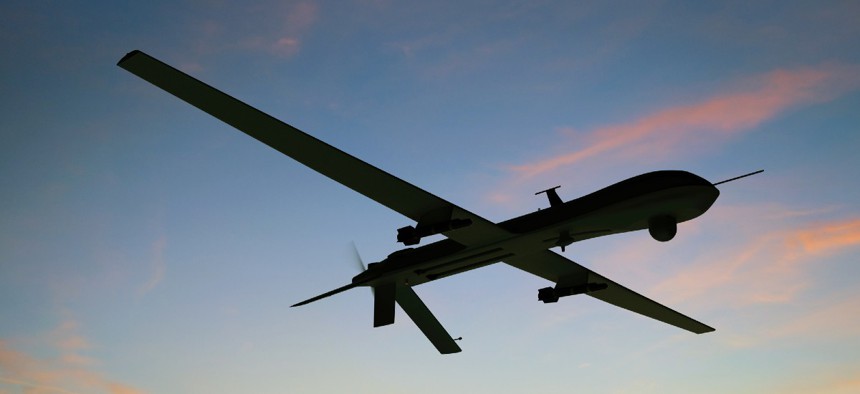 Six companies have won positions on an eight-year, $784.3 million contract to help the Air Force maintain mission systems onboard unmanned aircraft.
The Air Force received 17 proposals for the Squadron Operations Center-Enterprise program that was reserved for small businesses including those with the 8(a) designation, the Pentagon said in its Thursday contracts digest.
Awardees are:
All Native Synergies
Cape Fox Federal Integrators
Nisga'a Tek
Koa Lani Joint Venture
Tenax Technologies
Vector Innovative Solutions
Cape Fox is an incumbent from the contract's prior iteration that was a blend of small and large businesses, according to Deltek data. Amentum and Leidos were among the large business participants under the previous vehicle.
The SOC-E environment allows servers, workstations, exploitation equipment and network communications devices for platforms in the air and command centers on the ground to interact with each other.
Pilots and operators acquire the data, voice inter-connectivity and video relays so they can fly and operate remotely piloted aircraft for Air Combat Command, Air National Guard, Air Force Special Operations Command and Air Education and Training Command.