IRS plans new version of its $700M digital platform contract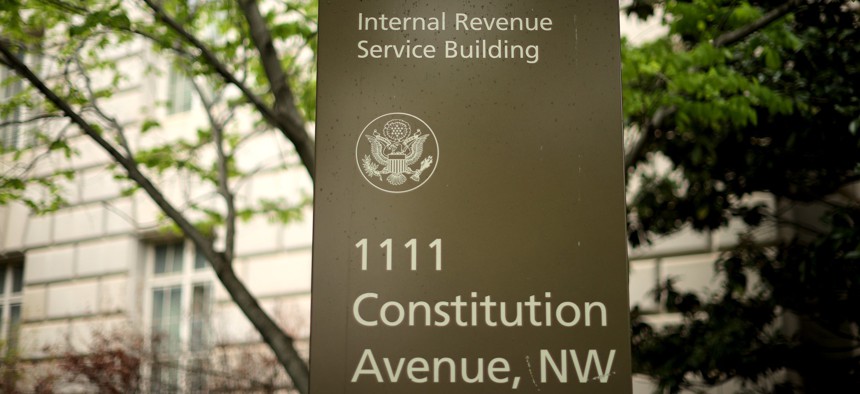 The Integrated Enterprise Portal 2.0 procurement will cover some of the most widely used, public-facing IRS applications.
The IRS is preparing to rebid a contract for the digital platform that connects taxpayers, paid tax preparers and IRS employees to agency systems.
The Integrated Enterprise Portal (IEP) contract is currently held by Accenture and has a ceiling value of $692 million. The eight-year contract was awarded in 2017. The IRS anticipates making a new award in the second or third quarter of fiscal year 2023, according to contracting documents.
The IEP includes such widely used applications as Modernized eFile and the Integrated Customer Communications Environment, which are key to supporting tax filing season, currently underway. Overall, the tax agency is looking for contractor support for more than 90 business applications. What IRS is calling IEP 2.0 includes web hosting, infrastructure, application development and maintenance and help desk services for taxpayers.
In the current version of the IEP contract, the vendor is working on integration between IRS and the Treasury Department's enterprise cloud – and that work will likely continue under the new contract according to the request for information released Jan. 10.
The RFI instructs contractors to avoid the use of custom software in the IRS infrastructure, and notes that the contract holder will have to obtain special permission from the tax agency to incorporate custom solutions. Additionally, the document notes, the IEP infrastructure must be "capable of being decoupled from IRS enterprise systems and processes."
The process is still in the early stages. The RFI calls for interested vendors to submit answers to initial questions by Jan. 19.  
The IEP 2.0 procurement is potentially a piece of a larger IRS tech transformation. Last March, the agency released plans for a $2.6 billion consolidated IT services procurement called Enterprise Development, Operations Services (EDOS). That plan included support for applications under the IEP umbrella. 
At a Nov. 18 industry day for the EDOS procurement, officials said they anticipated additional agency funding from the Build Back Better Act, which had been passed by the House and looked to have a path to passage in the Senate under reconciliation rules that require only a simple majority vote. However, the Build Back Better legislation appears to be in a holding pattern because of objections from Sen. Joe Manchin (D-W.Va.), whose support is crucial.
One slide at the industry day read, "Anticipate massive new Legislation, with associated huge increases in resources AND expectations to modernize and deliver." That was likely a reference to a $4.75 billion boost for business systems modernization over 10 years that was a feature of the Build Back Better Act.
The EDOS solicitation is expected to land by the end of the second quarter of the current fiscal year.