Insight scores early victory in $2.5B fight versus Dell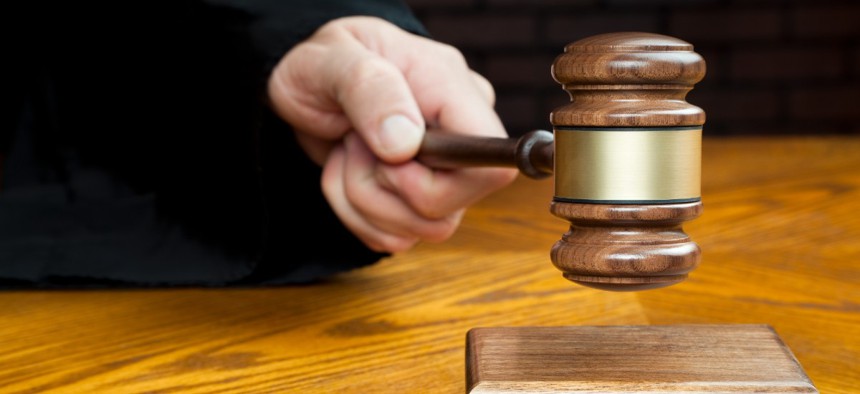 Insight Public Sector has won an early victory in its challenge of the Navy's decision to award Dell a five-year, $2.56 billion contract to be the exclusive provider of Microsoft product licenses and related services.
Both companies competed for the blanket purchase agreement, which Insight won in May. The Navy picked Insight because its price was slightly better than Dell's, according to the ruling from the U.S. Court of Federal Claims.
The Navy denied Dell's request for a debriefing, but did allow the company to submit questions. In those questions, Dell raised allegations that Insight may have incorrectly priced four items in their proposal.
Dell asked the Navy to validate the pricing was complete. For years four and five of the BPA, Dell used Microsoft's promotional pricing but Insight proposed the same pricing as from years one through three.
That difference made Dell's pricing higher in years four and five, because the promotional pricing wasn't as good in those years as in the earlier years.
Fearful that Dell would win a protest if filed, the Navy immediately suspended the award and asked Insight and Dell for new best and final offers on May 30.
Then on June 1 -- just two days later -- the Navy awarded the BPA to Dell because Dell's new bid was $87 million lower than Insight's bid.
Insight then filed a protest at the Government Accountability Office, then learned the Navy only acted after Dell submitted their comments.
Upon learning of Dell's involvement, Insight argued a Procurement Integrity Act investigation needed to happen because Dell had to have had some inside knowledge about Insight's bid to make the pricing request that did.
At this point, Insight dropped the GAO protest and went straight to the Court of Federal Claims.
The court reviewed the paper record of the procurement and has now ordered the Navy to conduct a Procurement Integrity Act investigation. The specificity of Dell's request to the Navy should have triggered the investigation back in May, the court said.
The court disagreed with the Navy's position that an investigation wasn't necessary.
The Navy has 45 days to comply with the court's order and cannot use the BPA during that time.
After the investigation is completed, the court will decide how to proceed with Insight's protest.
Attempts to reach both Dell and Insight Public Sector were not successful.