Maxar Intelligence unveils its new leadership team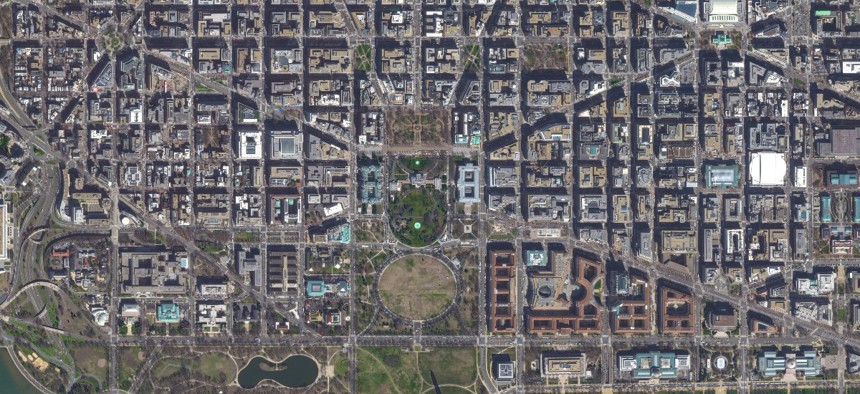 On the heels of its split into two separately-managed businesses, Maxar has hired a new chief executive for the division focused on earth imagery satellites and other related offerings.
Former Riverbed Technology CEO Dan Smoot will join the Maxar Intelligence business in that same role on Nov. 6 and succeed Dan Jablonsky, who led Maxar Technologies through its sale to private equity firm Advent International in the spring.
Jablonsky worked as interim CEO of Maxar Intelligence and will remain on its board of directors, Maxar said Monday.
As SpaceNews first reported in September, Advent created the Intelligence unit and also formed the Maxar Space Systems business that builds spacecraft and other infrastructure hardware after the acquisition's closure.
A second major hire Maxar Intelligence announced Monday involves its U.S. government business, which is now led by Susanne Hake as its general manager.
Hake joins from Palantir, where she most recently was senior vice president of strategic technology programs involving the data analytics company's U.S. government business. That role included responsibility for business development teams that pursued opportunities across federal agencies.
She is also a former executive at Booz Allen Hamilton.
Maxar Intelligence announced other significant hires:
Mike Mohn: chief financial officer, formerly of Cisco and Raytheon.
Anders Linder: general manager of international government, most recently at Beyond Gravity and Saab.
Scott Herman: chief product officer and formerly of Cognitive Space, Blacksky and DigitalGlobe. 
Anat Gan Eden, chief human resources officer and formerly of Verra Mobility, Toms Shoes and DirecTV.
Will Cocos: chief transformation officer and formerly of Boston Consulting Group.
They join this group of veteran Maxar executives taking up new roles:
Jeff Robertson: chief operations officer.
Randy Rehovich: general manager of U.S. government services.
Paul Granito: general manager for enterprise.
Todd Ham: interim chief technology officer.
Laurie Korneffel: general counsel.