Growth and procurement leadership moves across the market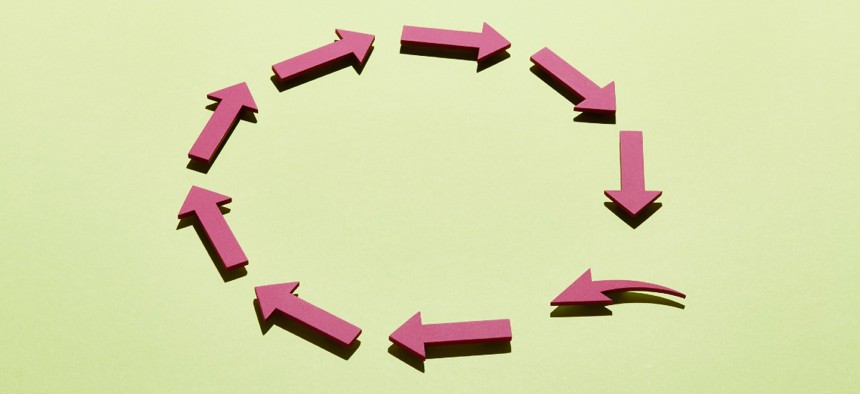 This week's round up of the latest personnel moves in the market.
Peraton
William "Bill" Mertz has joined this government technology integrator as chief procurement officer after approximately two decades at companies such as CACI International and Science Applications International Corp.
Mertz will oversee Peraton's functions involving its overall procurement strategy, business systems compliance, strategic sourcing, positive cash flow management, and subcontractor management.
He will report to Peraton Chief Operating Officer Jeremy Wensinger and provide strategic counsel report to both the company's business sector leaders and Stu Shea, Peraton's chairman and chief executive.
Most recently, Mertz worked as vice president of enterprise supply chain at CACI and led that company's work to carry out a multi-year procurement strategy.
PBG Consulting
Farrell Proffitt has taken up a new role as executive vice president of growth to help shape the next iteration of this women-owned government IT consulting firm's strategy.
The nearly two-decade industry veteran will oversee PBG's initiatives in business development, strategic partnerships, capture strategy and market presence.
She heads to PBG amid a year of new business captures at the General Services Administration and Agriculture Department, the company said.
Proffitt most recently was executive VP of growth at RIVA Solutions, where she helped lead that company through its growth and graduation from the 8(a) small business program. She also launched that company's RIVAKarma program focused on corporate social responsibility.
Radiance Technologies
Tim Massey has moved up to the position of chief growth officer after two years in other leadership roles at this employee-owned government services company.
Huntsville, Alabama-headquartered Radiance has approximately 1,000 people on staff and has received nearly $203.7 million in unclassified prime contract obligations over the trailing 12-month period. Substantially all of those dollars are from Defense Department agencies, according to USASpending.gov figures.
Massey first joined Radiance in 2021 after two decades in leadership roles at Science Applications International Corp. He most recently worked as a sector executive vice president at Radiance with responsibility over programs in areas such as directed energy, space intelligence, surveillance, reconnaissance, geospatial intelligence and electronic warfare.
Radiance touts its core focus areas as including cybersecurity, systems engineering, prototyping, integration, and scientific and technical intelligence.
Edge Autonomy
James McConville, who retired in August after four years as Army chief of staff, has taken up a seat on the board of directors at this small unmanned aerial vehicle manufacturer.
Edge Autonomy was formed in the fall of 2021 after private equity firm AE Industrial Partners acquired Jennings Aeronautics, then folded that business into the UAV Factory firm that AEI purchased in January of that year.
The vehicles themselves are not all that the roughly 500-employee Edge Autonomy team focuses on. The product line also includes optic and gimbal solutions, plus power and energy systems.