Google centers public sector strategy on alliances with integrators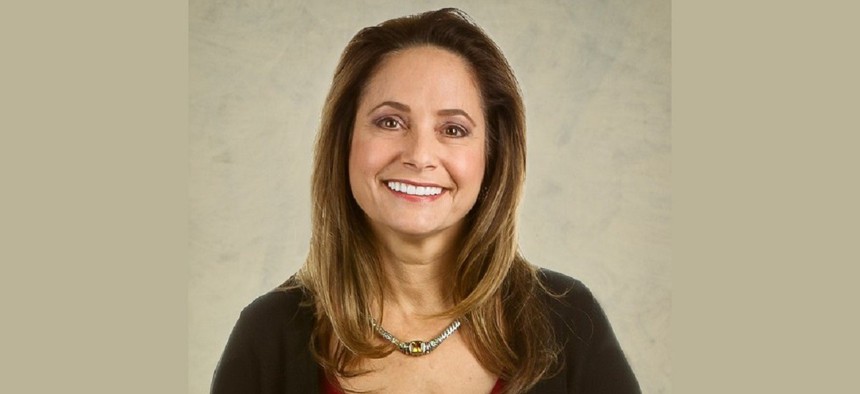 This global tech giant's relationships with Accenture's federal subsidiary and Deloitte help show how partnering strategies are evolving in the government market.
Google's public sector business unit unveiled a pair of alliances on Tuesday with two of the government market's largest contractors.
The partnership with Accenture's U.S. federal subsidiary is focused on cybersecurity, while Google's new pact with Deloitte focuses on bringing emerging technologies such as artificial intelligence to government agencies.
Google Public Sector made those moves to increase its focus on the government market, but they also are indications of how the partnership ecosystem across the entire market has changed.
For Google, the effort started in 2022 through the creation of the public sector business and recruitment of former Booz Allen Hamilton executive Karen Dahut to lead the unit.
Dahut joined Google from a tier-one systems integrator world, so it should be no surprise that alliances are an important part of her vision for Google Public Sector.
"Two years ago, there probably wasn't a clearly articulated strategy," Dahut told Washington Technology.
Google gradually found out it was delivering a less reliable version of its commercial cloud that was also not feature-rich.
Dahut said that for step one of the new strategy, Google decided to bring its portfolio of products and tools to the public sector in a way that would serve agency missions and particularly when it comes to digital transformation.
"That was the intention of standing up Google Public Sector and why it was important to do so," she said. "We knew we could think differently and deliver the promise of the cloud differently and upend this traditional way of thinking about the cloud."
Google Public Sector offers a commercial cloud that is accredited for government use, as opposed to a separate cloud for agencies.
"I think that is super important," Dahut said.
Building the right partnership network is critical to Google delivering its vision, she said
"A broad and deep ecosystem extends the reach of our products and technology."
The Google partnerships with Accenture and Deloitte also reflect a change across the market, where global tech companies have to have close relationships with systems integrators and other prime contractors.
"Back in the day you'd talk about OEMs, you'd talk about manufacturing platforms and probably the supply chain and making sure you serve those missions," she said.
That model has been upended over the last 10 years or more because of how critical technology players have become, Dahut said.
She used an example from her time as a consultant to the automotive industry 15 years ago, when that sector hit a significant milestone of having 65%-to-75% of a car's cost in software.
"I think the analogy extends to exactly where we are on the systems that support our national defense, our national security, state and local governments," she said. "Much of our cost is in the software and that's what's driven this transformational change around the industrial base."
Large technology companies like Google are now deeply embedded in all of public sector and how it delivers its mission, she said.
At the same time, agencies have become focused on avoiding vendor lock-in and they want choices of new technologies.
"Building deep relationships with services providers is super important and is evident in the work we are doing with Deloitte and Accenture," she said. "They understand the power of Google's pioneering efforts in artificial intelligence and security."
Those relationships also are an example of how technology companies and government contractors have moved away from transactional relationships that are driven by specific opportunities,  ongoing partnerships.
"The reason these partnerships are forming is because our partners have to immerse themselves and invest in our technologies in order to be successful delivering the technologies," Dahut said. "They are making big investments to grow their services capacity. It makes business sense and it makes sense to the mission."
At the same time, government customers want best-of-breed technology.
"They want to use products that are being used in the consumer world and they want access to proven technologies," she said. "Services providers have to invest in these partnerships because their customers are demanding it."
No matter the size of a government service provider, Dahut said she looks for certain attributes in partners.
"Commitment from the top, that they want to build this business and build technologies for customers on Google and Google Cloud, is critical," Dahut said.
Potential partners also have to have people inside their organizations with technical expertise to leverage Google's offerings.
"We'll invest in our partners but they have to co-invest in their people. It speeds up their knowledge but it also creates a great working relationship," she said.
Given that Deloitte and Accenture Federal are often on opposite sides of a competition and Google doesn't want to be in the middle.
"You have to be transparent about what you are working on," she said. "There are going to be times when they are bidding on the same opportunity but we just have to be very honest and transparent and ask does it make sense to be on all teams or should this be an exclusive team."
Those are business decisions and judgements that Dahut and her team make every day.
"I think the value of the relationship is the openness of the conversations that we have," Dahut said.