Capella Space's co-founder steps back from CEO role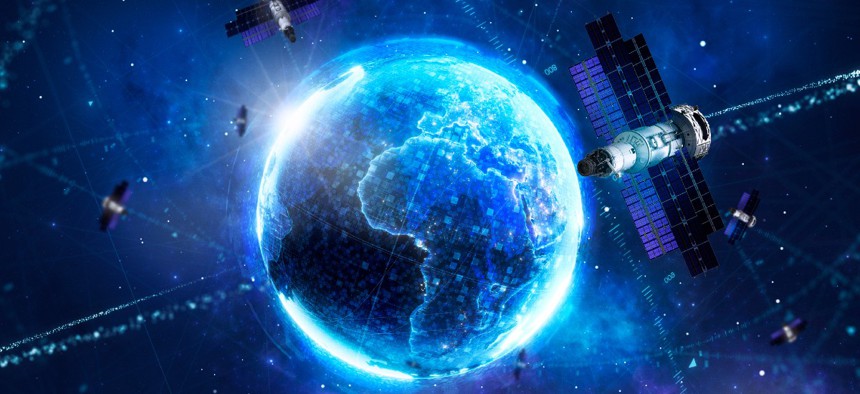 Satellite imagery provider Capella Space's co-founder has stepped down as chief executive after seven years in the position and hired his successor from within the defense industry.
Now-former CEO Payam Banazadeh will remain on Capella's board of directors, while Frank Backes joins from his prior role as a senior vice president at Kratos Defense & Security Solutions. The transition will be effective Oct. 23, Capella said Tuesday.
Founded in 2016, the San Francisco-headquartered company is looking to further expand its footing across government markets such as national security and intelligence following the launches of 12 synthetic aperture radar satellites.
Backes most recently led Kratos' federal space and commercial cyber work for the past six years.
In February, Capella stood up a government-focused subsidiary to provide federal agencies more specialized access to the company's imagery library with the needed customizations for those customers.
Capella's business development activity in 2023 includes its win of a seat on a potential 10-year, $900 million contract vehicle alongside 19 other providers of satellite-based services to Space Force and other government agencies both U.S. and international.
The company is also one of seven that NASA selected in early October for a potential five-year, $476 million vehicle focused on acquiring commercial imagery from small satellites.
On the investment front, Capella has fetched approximately $250 million in capital from investors since its founding. That includes a $60 million growth equity financing round the company disclosed in January.
Capella also has received backing from In-Q-Tel, the intelligence community's venture capital investment arm, to support product development and delivery functions. The company also began commercial market operations in 2021.
Backes also is a member of the board of directors at the Alexandria, Virginia-headquartered government contractor Modern Technology Solutions Inc.