Deal for Splunk brings new capabilities and competitors to Cisco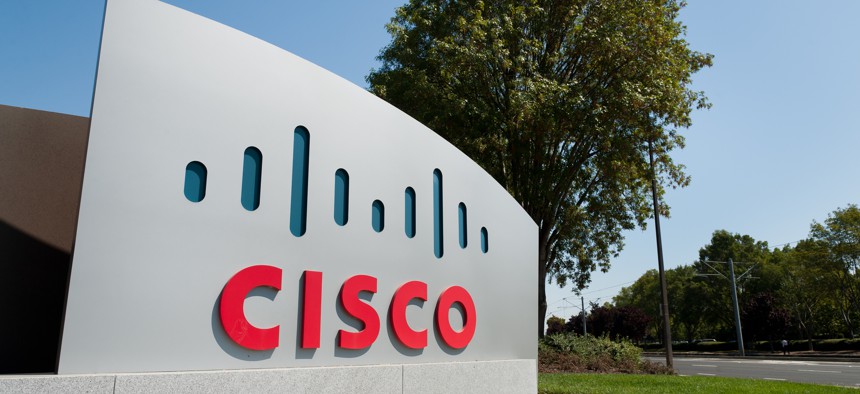 There is little to no overlap between the two but Cisco picks up more software based solutions that should strengthen its core.
Cisco's announcement at the end of last week to acquire Splunk for $28 billion has rippled through the government and commercial marketplace.
The deal is another example of Cisco's efforts to lessen its reliance on its traditional network equipment business and find ways to weather the ups and downs of supply chain challenges and slowdown in demand for its products after the COVID-19 pandemic.
Cisco CEO Chuck Robbins has been focused on building the company's software and services business for several years as a hedge againsts its hardware-centric.
Given Splunk's strengths around data observability solutions that organizations use to monitor cybersecurity and other risks, it should be a good fit for Cisco. The bulk of Cisco's traditional business resides at the heart of networks and that is where Splunk's software is most valuable.
"The thing that gives you conviction is we are bringing together two companies around security and observability, which are two of the most important areas for our customers and areas where they are unlikely to cut spending in - just because of the criticality of these threats," Robbins said in an interview with Reuters.
One thing that will be interesting to watch will be the new competitors that will be pulled into Cisco's orbit. Gartner lists IBM, LogRythm, Elastic, SolarWinds, Microsoft, AT&T Cybersecurity, Google and Datadog as the main alternatives to Splunk.
But none of those companies are on the Gartner list for Cisco competitors, which is dominated by other hardware players – Juniper, Arista Networks, HPE, VMware, Dell Technologies and NetGear.
Both Cisco and Splunk have well-established businesses in the federal market. Splunk Enterprise has been granted Common Criteria certification by the National Information Assurance Partnership, and Splunk Cloud is FedRAMP certified.
The company markets itself as a solutions provider to defense, intelligence, and civilian agencies looking to modernize, improve security and resilience, and drive innovation.
Splunk's public sector business is led by Bill Rowan, who joined the company in July 2022 after a dozen years with VMWare.
Cisco meanwhile offers hardware that runs networks and infrastructure for customers across the government. Nick Michaelides is the senior vice president of U.S. public sector for Cisco.
Both companies sell almost exclusively through a deep network of systems integrators that use their products as essential parts of the solutions they sell to government agencies.
Cisco and Splunk also have a formal partnership relationship that integrates Splunk software into Cisco products.
The deal for Splunk is the largest Cisco's history. Since 2020, the company has announced 16 deals but the value was only disclosed on three, counting Splunk at $28 billion.
In May 2020, Cisco acquired ThousandEyes for $1 billion to bring on cloud and internet intelligence capabilities, and it paid $730 million for IMImobile for cloud communications software in February 2021.
Other deals since 2020 added risk management, cloud security, artificial intelligence and other services.
The deal for Splunk is expected to close by the third quarter 2024 and will go through regulatory reviews. It has already been approved by both boards.