In-Q-Tel details chief executive transition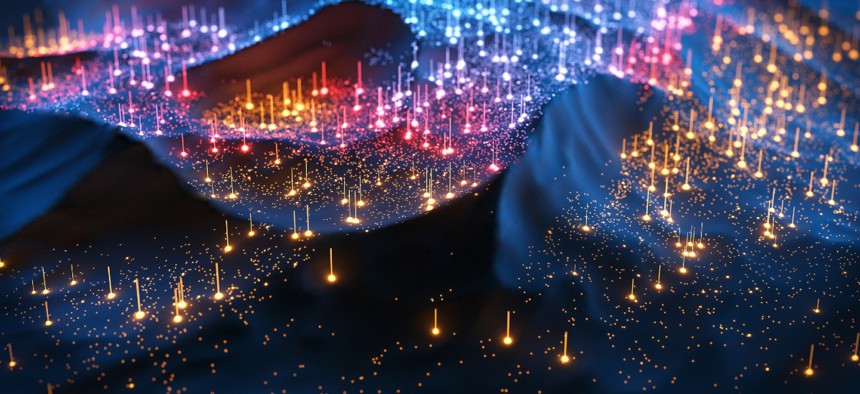 The intelligence community's venture investment arm will undertake a chief executive transition in the fall as its current and longtime CEO prepares to step down from the position after 17 years in it.
In-Q-Tel's board of trustees has elected President Steve Bowsher as its next CEO in a move to take effect Sept. 8. He'll also join the board at that time. Current CEO Chris Darby will remain with the firm through the transition and also continue his role on the board, In-Q-Tel said Friday.
Founded in 1999, In-Q-Tel invests in emerging high-technology companies to keep intelligence agencies equipped with the latest tools and informed on those under development. The firm's most notable investments have included Palantir Technologies and Keyhole, a geospatial technology business acquired by Google in 2004 that would later become Google Earth.
One year after Darby joined In-Q-Tel as CEO, he recruited Bowsher as a managing general partner to widen the firm's knowledge of technological developments and network of innovation hubs. Bowsher's career prior to In-Q-Tel includes an executive role at E*Trade and a general partner position at Intrawest, another venture capital firm.
"Appointing Steve as IQT's next CEO is the culmination of a succession plan that the board and I have been working towards the past three years," Darby said in a release.
In its announcement of the transition, In-Q-Tel touted Darby's work to develop partnerships with other U.S. government agencies outside of the intelligence community and extend into allied markets such as the U.K. and Australia.
"Under Chris Darby, In-Q-Tel has been at the forefront of the effort to ensure sustained leadership by the United States and our international partners in critical technology ecosystems," said Sen. Mark Warner (D-Virginia).
"The next two decades will see new technology appear at breakneck speeds, and that will all build on the platforms that Chris has found, nurtured, or helped create. Chris has been a trusted source of information, a good friend, and a tireless advocate for advancing the national security of the United States," added former Sen. Richard Burr. (R-North Carolina).