Where Leidos sees, and does not see, the stagnation loosening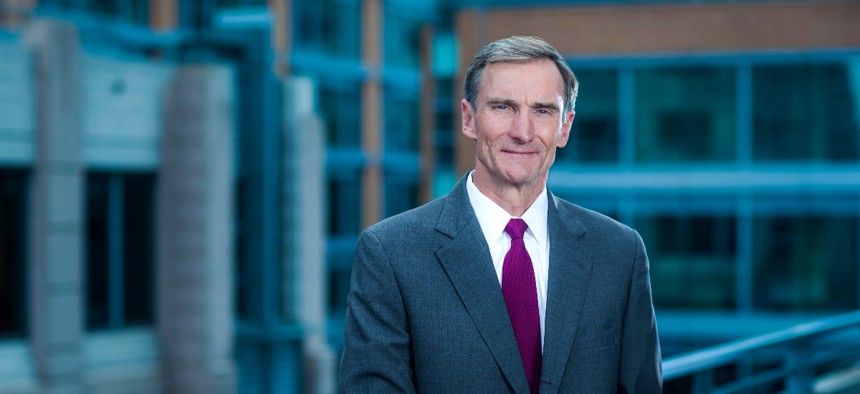 Some aspects of the government contracting ecosystem are still not back to the desired state such as supply chains, even if there is some agreement in the industry about improvements there.
That also applies to agency acquisition teams and how they move on their portfolios forward.
During Leidos' first quarter earnings call with investors Tuesday, chief executive Roger Krone said award activity is "returning to normal levels" after a prolonged period of delays.
Another trend within those improvements is also welcome news for Krone, Leidos and the entire market -- "We're particularly pleased to see the intelligence community customers making awards again," he said.
The push by government buyers to get programs on contract before the next federal fiscal year is also driving that pickup in award decisions, Krone said.
But the debt ceiling situation and apparent June 1 deadline for lawmakers and the White House to lift it also is an overhang Krone acknowledged.
"I know the president is going to have a sort of a budget summit in the next few days. Hopefully, that will lead to something positive," Krone said.
Little doubt should exist by now that the stagnation across GovCon has been real and were magnified during certain waves of the COVID-19 pandemic and many agencies' capacity limits at facilities, particularly in the national security community.
Compounding factors to the above include the endless cycle of stopgap government funding measures instead of real budgets, contracts getting larger and more bundled, and the shrinking federal acquisition workforce whose age demographics are alarming.
The ongoing debt ceiling drama in Washington, D.C., is also a problem and a potential Black Swan event for the market if a deal doesn't get done. It's one that government contractors and those responsible for voicing their concerns cannot do much of anything about.
One headwind that Reston, Virginia-headquartered Leidos has sought to do something about is what it has experienced with supply chains, which Krone said the company will resolve within this calendar year. The ongoing disruptions have led to higher component prices and shortages, which leads to schedule impacts and unexpected costs.
Leidos has been at work on bringing more production in-house and standing up a new facility to house that activity, Krone said. The troubles Leidos experienced apparently popped up in places it did not expect, particularly in its airport security product business.
"It's the five-dollar chip that gets you, and we had some of that in our own business, very, very low-end stuff," Krone said. "We had a reliable supplier and then we ended up being gapped.
"The business didn't go away. It's in backlog. We'll get our supply chain where it needs to be, and we'll deliver this product in the remaining three quarters of the year."
Regarding the matter of Krone's retirement that takes effect Wednesday (tomorrow). In the leadup to that, my boss conducted an exit interview with him on all that happened during his nine years at Leidos and the transition to incoming CEO Tom Bell.
A snapshot of the conversation in the written form is coming within days. Following that, their full conversation will go out in the form of an episode of our WT 360 podcast. Stay tuned.
But given this was Krone's final earnings call, we attach here how he ended his opening remarks by looking back at the past nine years and endorsement of Bell for the role. The transition will be complete by the time many of you read this article.
First quarter revenue of $3.7 billion was 5.9% higher than the prior year period including 2% organic growth, while profit of $346 million represented a 3.3% year-over-year decrease in adjusted EBITDA (earnings before interest, taxes, depreciation and amortization).
Leidos' financial outlook for 2023 remains at $14.7 billion-to-$15.1 billion in revenue on an adjusted EBITDA margin of 10.3%-to-10.5%.