SAIC announces CEO succession as Keene plans October retirement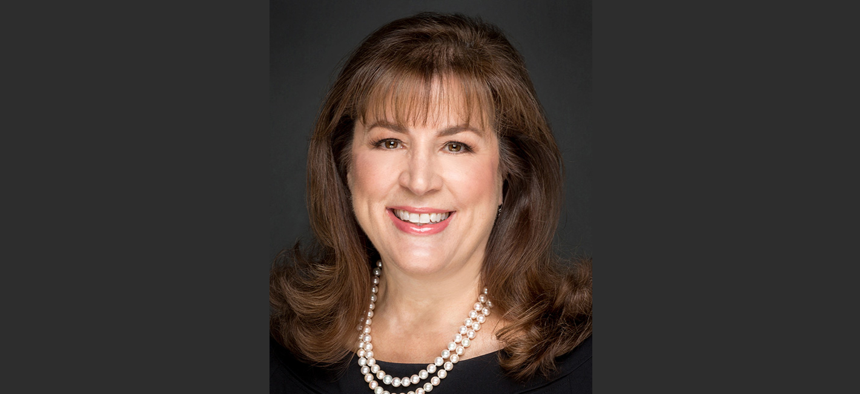 Science Applications International Corp. has picked its next CEO and it is a name familiar to many in the government market.
Toni Townes-Whitley, a veteran of CGI Federal and Microsoft with 35 years in the market, will become SAIC's CEO on Oct. 2. She will also join the company's board at that time.
Current CEO Nazzic Keene is planning to retire. She has held the post since July 2019 and has been with the company since 2012. She joined the old SAIC and was instrumental in the split that created Leidos and the new SAIC.
She has driven SAIC's strategy ever since, serving as chief operating officer under its first CEO Tony Moraco until he retired in 2019.
Townes-Whitley will join the company on June 12 as CEO-elect. Keene will serve as a special adviser to Townes-Whitley and the company through Feb. 2, 2024.
The hiring of Townes-Whitley has been in the works for some time apparently. In a release, SAIC board chair Donna Morea described her hiring as "the result of a thorough and thoughtful CEO succession planning process."
They wanted to find a leader that could build on the momentum Keene created during her four years at the helm, Morea said in the announcement.
Coincidentally, Townes-Whitley worked for Morea when Morea lead CG Federal.
"Toni is an innovative and collaborative leader whose success in digital transformation and leading-edge technology integration makes her our clear choice to lead SAIC's next chapter," Morea said in the statement.
After CGI, Townes-Whitley was the president of U.S. regulated industries at Microsoft.
Morea thanked Keene for "her tremendous contributions and dedication to SAIC, which res resulted in greater opportunities for our employees, improved outcomes for our customers and increased value for our shareholders."
Some of the highlights from Keene's tenure:
There have been some losses as well of course. But in its long-term outlook, SAIC expects an organic growth rate of 2%-to-4% and revenue hitting $7.3 billion-to-$7.5 billion by 2026. The company posted $6.9 million in revenue during its most recent fiscal year, but SAIC has also divested businesses with about $800 million in annual sales.
"I am proud of all we have accomplished for our customers and colleagues during my tenure at SAIC, and I am excited to work alongside Toni in the coming months to ensure we don't miss a beat in driving sustained growth and performance," Keene said in the company announcement.