CACI falls short in fight for $774M encryption contract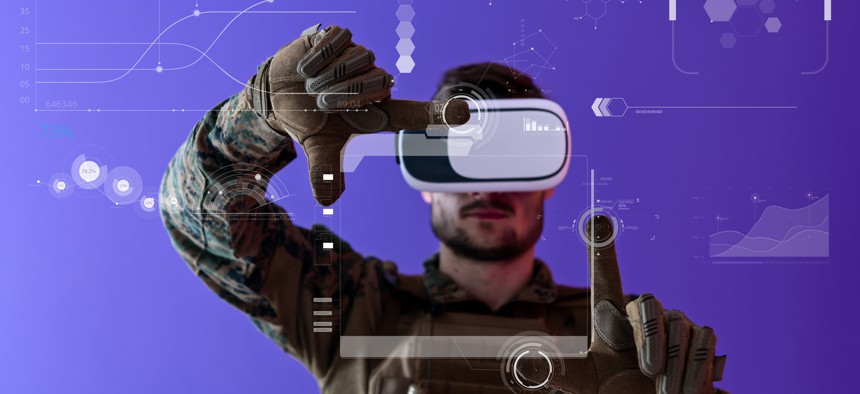 A federal appeals court agreed with part of CACI International's protest, but in the end that wasn't enough to let the company back in the competition to build encryption devices for the Army.
CACI International scored a partial victory in its fight to secure a spot on a $774 million Army encryption contract, but the company still fell short in its bigger goal.
The company went to the Government Accounting Office and two levels of the federal court system to argue that evaluations were flawed for the Next Generation Load Device Medium contract, or NGLD-M.
General Dynamics Mission Systems and Sierra Nevada won the contract to build devices that could encrypt and un-encrypt data on the battlefield.
CACI claimed the Army was wrong to rule that its technical solution was unacceptable. CACI proposed a two-factor authentication method that used a dongle that plugged into the sole USB port. The computer no longer met the size specifications the Army asked for with the dongle plugged in, according to court filings.
When CACI protested to the U.S. Court of Federal Claims, Sierra Nevada countered that CACI should not have been allowed to compete at all because of an alleged organizational conflict-of-interest.
The court agreed and said CACI should not have been allowed to submit a proposal to start with. The court didn't rule on CACI's claims involving the evaluation.
CACI then took its fight to the U.S. Court of Appeals for the Federal Circuit. Here is where the company won a partial victory that just didn't go far enough.
Part of the case is whether CACI had what they call "standing" to appeal the decision. The Army argued that CACI shouldn't have been allowed to appeal because of the conflict and should never have submitted a proposal in the first place.
This is the one part of the case where CACI can claim a victory. The appeals court ruled on May 10 that the Court of Federal Claims was wrong on this part. CACI had the standing to appeal.
But that is as far as CACI got. The appeals court also looked at CACI's claims about the evaluation. The court found that the Army didn't do anything unreasonable with its evaluation. CACI may disagree with the Army's decision, but the court did not find any flaws in how the Army reached that conclusion.