Lockheed's venture arm invests in sheet metal maker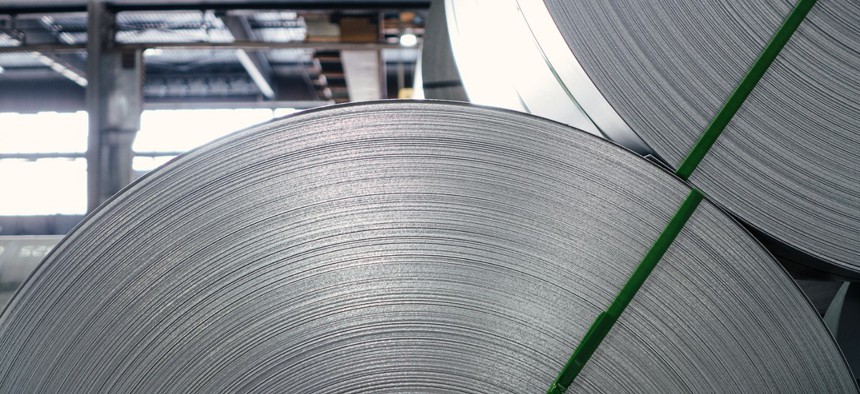 The idea is to incorporate new manufacturing techniques into the making of defense systems and other offerings.
Lockheed Martin's venture investment arm has put some financial backing into Machina Labs, which works to combine artificial intelligence and robotic techniques in the manufacturing of advanced sheet metal products.
Machina Labs has fetched $21.8 million in capital from investors since its 2019 founding with the goal of delivering finished metal products within days, as opposed to months or years.
Lockheed Martin Ventures' investment will go toward the expansion of research-and-development into new processes and offerings in addition to Machina Labs' patented manufacturing platform.
Machina Labs touts its platform as using robots in a similar manner to how blacksmiths use hammers, albeit with robotics and AI heavily relied upon.
The idea behind this investment and partnership is to bring Machina Labs' offering into systems and other products Lockheed makes.
During Lockheed's fourth quarter earnings call Tuesday, chief executive Jim Taiclet noted that one of his first action items upon becoming CEO in 2020 was to double the venture fund's size from $200 million to $400 million.
"It's really designed to discover emerging technology that might be applicable to our strategy and to our products and systems and help kind of develop that technology in a way that it can have utilization earlier than perhaps otherwise for our industry," Taiclet told investors. "We get the most benefit out of our venture fund in actual operations, production and development of platforms and systems."
Sensor technology, quantum computing, advanced manufacturing and space services represent four of the venture organization's key technology focus areas. The ventures fund has backed more than 70 startup companies since its launch in 2007.