SAIC getting past headwinds from lost contracts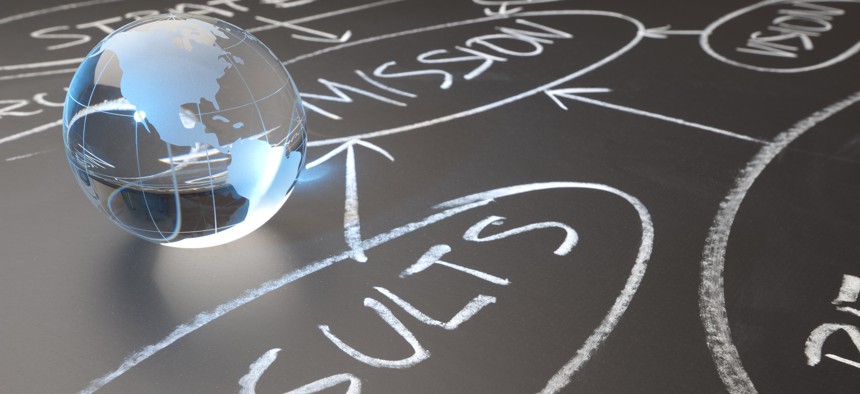 Science Applications International Corp. continues to feel the sting of lost incumbent contracts, but executives also see positives in the company's fiscal third quarter results.
Revenue for the quarter ended Oct. 18 climbed 1% over the prior year period $1.9 billion.
"We were able to overcome pressures from contract losses with new business wins and a continued focus on driving on-contract growth," CEO Nazzic Keene said in a conference call with investors Monday.
SAIC's loss of the $2.5 billion NASA Advanced Enterprise Global Information Technology Solutions contract to Leidos still is creating headwinds as the incumbent transitions out of that contract.
But SAIC Chief Financial Officer Prabu Natarajan did tell analysts the company's third quarter results were stronger than it anticipated.
Revenue growth from its work on current contracts allowed SAIC to overcome what he called a "three-point headwind from recompete losses."
SAIC increased its revenue guidance to $7.6 billion for its 2023 fiscal years that ends Feb. 3. The company is holding to its profit margin forecast at 8.9% adjusted EBITDA (earnings before taxes, depreciation and amortization.
Keene said the company expects to see revenue and margin improvement during its fiscal 2024, with more details to come when full-year results are released in March.
But she did share that the company's so-called "growth and technology accelerants" are driving growth and profitability.
That work SAIC calls GTA covers cloud solutions and application development, modernization, enterprise IT, and systems delivery integration and delivery.
Engineering services, IT and technical services, and logistics and supply chain management services cover the rest of SAIC's business it calls the core.
Keene said SAIC wants both parts of the business to grow, but GTA tends to deliver higher-margin work.
Building the GTA business has been the driver of SAIC's acquisition activity in recent years. Keene called out the acquisition of Koverse that closed in April 2021 to add more capabilities in artificial intelligence.
"The capabilities acquired have produced true differentiation in our solutions and served as a key contributor in winning over $300 million in total contract value," Keene said.
Acquisitions have been the preferred way for SAIC to deploy its capital, but Keene said that is changing. 
"We expect capital deployment to be focused more towards returning capital to shareholders while opportunistically leveraging M&A to add capabilities," she said.
SAIC will primarily use its free cash flow for stock repurchases, dividends and debt reduction.
Future acquisitions for SAIC will be ones that build its GTA portfolio and fuel more organic growth, she said.
"The M&A market continues to be active," Keene said. "There are certainly assets that come to market and we certainly look at some… (but) we'd be very, very selective."