Missing details grounded CACI's TSA bid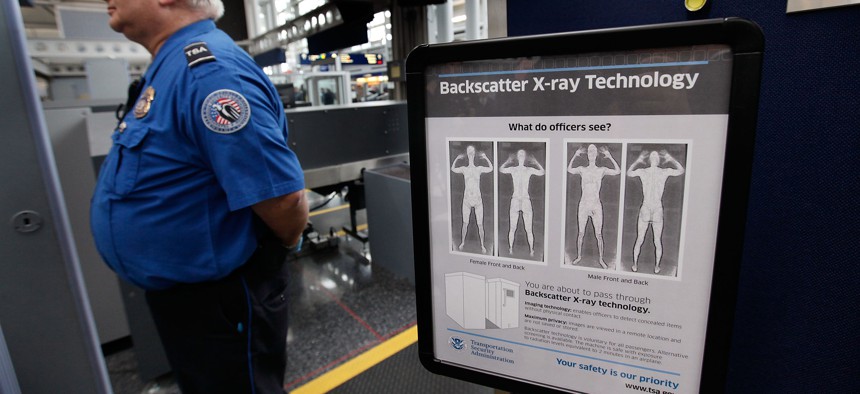 CACI International apparently did not have right details in the right places for its proposal to keep an IT infrastructure support contract with the Transportation Security Administration.
We've previously reported the Government Accountability Office denied CACI's protest, but now a redacted version of that decision is out with details on the company's arguments and the ruling itself.
Peraton now ends up with the $343 million contract that incumbents have had a very hard time hanging onto since it was first awarded in 2002, when TSA was created.
In the GAO decision, it appears that CACI's proposal was sunk because TSA felt the bid did not have enough details around corporate experience.
Bidders were to provide up to six examples of corporate experience across three criteria: end user support, infrastructure and government experience. Each of those three had six sub-criterion. Bidders had to explain how their examples related to the requirements in the solicitation.
TSA gave CACI several weaknesses because the agency felt the details were lacking. CACI argued that the narrative of their proposals provided the details.
But TSA said those references to corporate experience in the narrative were too generalized and "do not reasonably provide substantiating information TSA viewed as lacking," GAO wrote in agreement with TSA.
GAO said it is the bidder's responsibility "to submit a well-written proposal, with adequately detailed information, which clearly demonstrates compliance with the solicitation requirements and allows a meaningful review by the procuring agency."
CACI still received the same "Satisfactory" score as Peraton received for corporate experience. Both companies also had "Satisfactory" scores for their technical and approach proposals.
Peraton's proposed price was $342.7 million and CACI's bid came to $349.9 million for the contract, which was evaluated on a best-value tradeoff basis.
TSA's source selection authority determined Peraton's non-price proposal as superior to CACI, apparently because of the weaknesses that were found. With Peraton's price being slightly lower, the authority decided Peraton was the best-choice.
The takeaway here is that details matter and to put those details in the right place. Relying on a narrative to carry the weight is the wrong approach.
But with TSA and the history of this contract, incumbents seem to be at a distinct disadvantage. Three recompetes and three incumbents have all been shown the door.
Beware Peraton: TSA is one tough customer.