SES' government arm adds 2 new senior VPs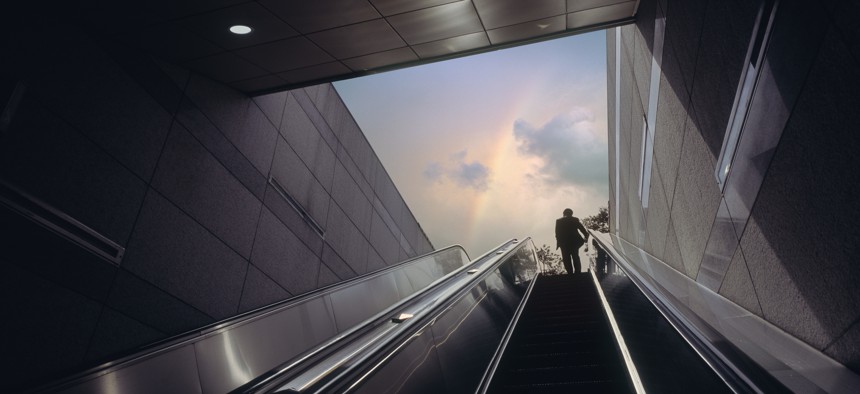 The U.S. government subsidiary of satellite network operator SES has appointed a new pair of senior vice presidents to help lead the business in the wake of a major transaction's closure.
In early August, SES Government Solutions completed its $450 million acquisition of a business unit from Leonardo DRS that integrates satellite communications networks from multiple providers into one managed service for federal agencies.
One of the senior VP appointments SES GS announced Tuesday will see nearly 15-year DRS veteran Ben Pigsley take on the role of SVP for defense networks at the combined company.
Pigsley was most recently vice president of growth and strategy at the DRS Global Enterprise Solutions business that SES GS acquired.
Appointment number two is a promotion, where 12-year SES GS veteran Jim Hooper will move up to the role of senior VP for space initiatives.
Hooper managed space, defense, and intelligence programs at Science Applications International Corp. in the 12 years before he joined SES GS.
"The organizational announcement of our defense networks and space initiatives focused leadership is an important building block in our journey and positions us to define a new era of satcom excellence as we expand our end-to-end services and capabilities to not only meet the needs and requirements of our customers of today and tomorrow but to exceed their expectations," SES GS CEO David Fields said in a release.
Fields was named CEO of the combined business in conjunction with the announcement that the transaction involving the DRS GES unit closed.
At the time, SES GS said the acquisition would double its size.