Former Salient CRGT CEO to chair PM Consulting's board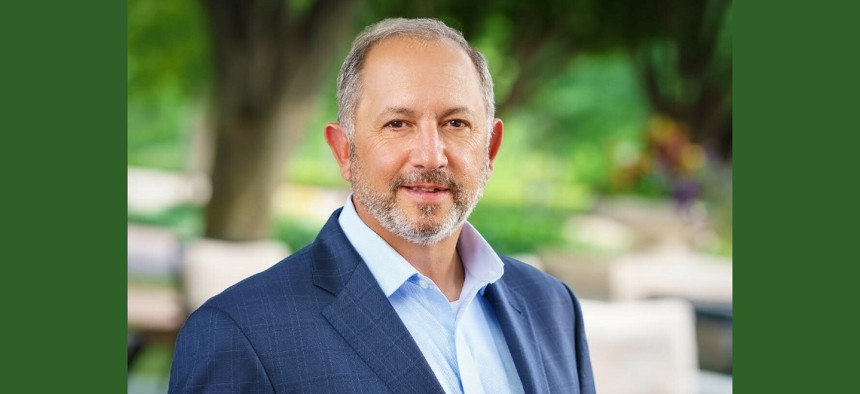 International development services firm PM Consulting Group has brought in a new executive chair for its board of directors in Tom Ferrando, formerly the chief executive of Salient CRGT.
Ferrando has been tasked to help guide the company toward its vision for expanding services and capabilities to its federal government clients as its most senior adviser.
"As PMCG continues its pace of growth, my role is to guide and support the execution of its acquisition strategy while also recommending ways to further propel organic expansion," Ferrando said in a release Tuesday.
He joins PMCG's senior leadership team, including founder and CEO Walter Barnes III, nearly three months after the company was acquired by the investment firm Enlightenment Capital.
In his role as Salient CRGT's CEO, Ferrando oversaw a revamp of its business development approach in an effort to create a foundation for growth and position the company to be acquired -- which it was in July 2021 by GovernmentCIO.
The three-decade government market veteran also is on the board of directors for GovCIO and CherryRoad Technologies, a government and commercial technology services firm he led for eight years.
Towson, Maryland-headquartered PCMG sought an executive chair with experience in implementing blended growth strategies and growing companies past the small business stage to become larger entities.
"Since our founding in 2008, PMCG has always sought guidance from leaders who understand our vision and embody our principles," Barnes said in a release. "Tom embodies that and more. He knows our customers and the importance of our work for the American people.
"I look forward to working closely with him to build on our successes and deliver the lasting impact our clients aim to have on the lives of people across the U.S. and around the world."
Ferrando represents the second major leadership hire PMCG has announced within the past two weeks as the company also brought in 25-year international development veteran Jim Lutzweiler to lead that line of business as senior vice president.
Lutzweiler's career prior to PMCG includes roles at Food Allergy Research Education (FARE), Foundation for a Smoke-Free World, PepsiCo and the AARP Foundation.