GovernmentCIO hits $700M mark with Salient CRGT acquisition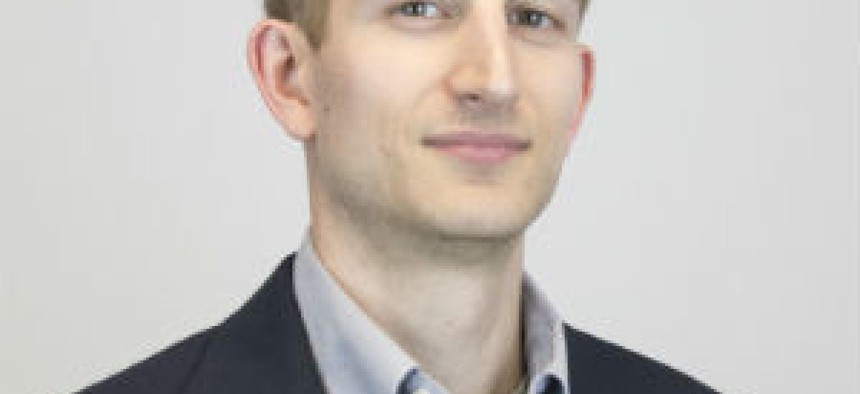 Private equity firm Welsh, Carson, Anderson & Stowe entered its investment in GovernmentCIO last year in part to use that company as the platform for further acquisitions in the market.
WCAS evidently did not take long to find and back the next big deal for GovCIO, which has agreed to acquire fellow mid-tier player Salient CRGT and present to the market a larger but still midsized federal technology company.
Terms of the deal announced Thursday were undisclosed, but GovCIO touts its newfound size as approximately $700 million in expected revenue this year and roughly 2,200 employees.
Like other mid-tier acquirers, GovCIO certainly now sees itself as better positioned to compete for larger opportunities against more established federal systems integrators with that added scale and increased staff.
Against that backdrop, I asked GovCIO Jim Brabston on Wednesday where in the market he sees this larger company zeroing most of its attention on given how many other mid-tier companies tell us that focus leads to success.
In one example, Brabston cited how much of GovCIO's past work for the Veterans Affairs Department in helping operate what he called "large-scale data digitization centers" that help the VA handle its information.
GovCIO can now "combine that with what (Salient CRGT) does over in the VA in terms of running large networks," said Brabston, who will continue to lead the combined company post-close.
"We think there is great opportunity there to export that to other customers outside the VA to digitization of all kinds of different things, whether it be records from another military agency, certain financial documents from a civilian agency."
As Brabston alluded to: GovCIO now sees itself as a more formidable provider of data analytics, cloud, agile software development, cybersecurity and infrastructure solutions to agencies in the defense, civilian and health markets.
Regarding Salient CRGT, Brabston said GovCIO saw another company similar to itself in that both "punch above their weight class" in terms of bidding for opportunities against larger, multibillion dollar contractors.
Graduation is often spoken of in the market as a legal move when a contractor sheds its small business status and moves up to the vast landscape known as the middle tier. But that word "graduation" can also mean how a company presents itself and capabilities to the market.
Mike Donovan, head of technology and general partner at WCAS, said many companies in the middle tier have either one or two focus areas they excel in but then struggle to go beyond that.
"We think it's been a fantastic opportunity in this sector, particularly with some of the tailwinds in terms of where the government's prioritizing dollars, is to help companies like that graduate into truly a more diversified capable mid-tier status," Donovan said.
"We are effectively creating a platform that is graduating from that size where they only do one or a couple things, to being able to have a platform with the ability to do a lot of things with a lot of customers."
Salient CRGT CEO Tom Ferrando touted a revamp of that company's overall vision and business development approach as helping make it more attractive to a prospective acquirer like GovCIO.
The sale of Salient CRGT essentially means it goes from being co-owned by two private equity firms to one PE-backed contractor.
Bridge Growth Partners and Frontenac formed Salient CRGT in 2015 through a merger of the companies then known as Salient Federal Solutions and CRGT.
"They want to continue that journey with us," Ferrando said of GovCIO and WCAS. "When I look at government spend, we're sitting right where we need to be sitting."
"There's a lot of money to be spent in technology modernization efforts, O&M (operations and maintenance) sustainment budgets. We see those growing."
Ferrando will join GovCIO's board of directors, while former Stanley Associates and Camber Corp. CEO Phil Nolan will be chairman of the board.
All parties expect to complete the transaction in the third quarter of this year, pending regulatory approvals and other customary closing conditions.
GovernmentCIO and WCAS both worked with DC Advisory as financial adviser and Kirkland & Ellis LLP as legal counsel.
SalientCRGT's financial advisers were Baird and Guggenheim. Legal advisers on the sell-side were Kirkland & Ellis LLP and Wilkie, Farr & Gallagher LLP.