Labor shortages are the top concern of Raytheon CEO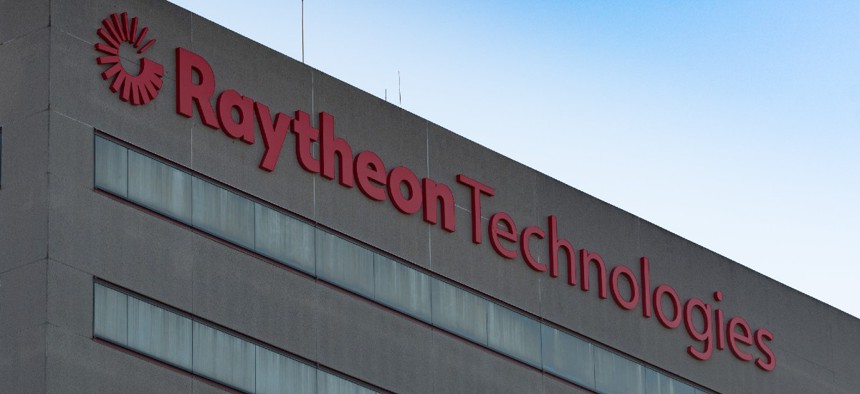 Raytheon Technologies is keeping its overall financial outlook for this year intact while acknowledging the megatrends hanging over the aerospace-and-defense industry: inflation, supply chain problems and labor availability.
The company's second-quarter revenue of $16.3 billion was nearly 3% higher than the prior year period and 4% up organically after adjusting for Raytheon's divestiture of its global training business. Raytheon reiterated its full-year revenue outlook of $67.75 billion-to-$68.75 billion, which suggests an organic growth rate of between 6% and 8%. But labor is the issue Raytheon's chief executive sounded the most concerned about during the earnings call with investors Tuesday.
"Inflation is a challenge, but we can measure it. We can work to overcome it. Not having enough people in the supply chain—that has proven to be much more difficult," Greg Hayes told analysts.
The labor difficulties Hayes described go back to when the COVID-19 pandemic began and essentially froze the commercial aerospace market. The result was massive job losses. Raytheon saw the effects in both aerospace and defense—two sectors that share many of the same supply chains and resources.
Hayes told analysts that typically after a round of large-scale layoffs, anywhere between 75% and 80% of those workers who lost their jobs return. 
"In this case, what we're seeing in our supply chain is only about 25% of the people are coming back. They've found other jobs, similar jobs," Hayes said.
Skilled workers, and particularly engineers, are in demand. Hayes pointed out that the unemployment rate for engineering talent in the U.S. is below 2%. Raytheon's intelligence and space segment—the home of a bulk of its software integration work—started the year with a goal of hiring about 2,000 engineers net of attrition, for example. Hayes said that as things stand today, the company will "have to hire probably more than 5,000" in order to support the business' portfolio.
"I think the only thing that's going to solve labor availability, I hate to say this, is a slowdown in the economy because right now, there just simply aren't enough people in the workforce for all of our suppliers," Hayes said.