Commercial tech cannot be ignored in the federal market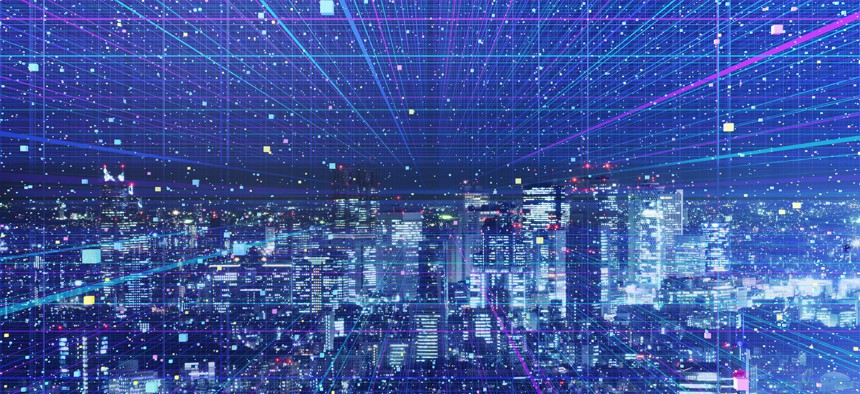 Technologies made in and for the commercial markets are changing the models for contracts with customers and partnerships with firms in other industries, as a roundtable of GovCon executives has told us.
Keeping up with technologies made in the commercial landscape has never been more important for government contractors than in is today.
Several factors are driving that, according to executives we gathered for a roundtable discussion on applying commercial technologies in the government market.
One is the evolution of tools in areas such as cloud computing, artificial intelligence and machine learning as agencies look at their need to modernize legacy systems. No executive at the roundtable left out the need for increased cybersecurity as a critical factor.
To facilitate an open discussion around this topic, we operated under Chatham House rules. The conversation was on the record but not for individual or company attribution. See the sidebar at the end of this article for a list of the executives who took part in the discussion.
We started our discussion with how Silicon Valley-headquartered tech firms now have a higher profile in the federal market, whereas a decade ago they had a much smaller presence.
"How could we not be incorporating what The Valley is doing and thinking," one said.
That executive also cautioned that security thresholds are required when applying the technology in federal networks. For example, products need to be certified under the FedRAMP process for authorizing cloud-based tools.
"You can't just throw them in there," the executive said.
The consensus among this group of executives is that tracking Silicon Valley is critical.
"There's been a misperception that the federal government's technical challenges are unique, but they are not," another executive said.
For every federal challenge there is a parallel commercial challenge, so the roundtable group sees it as natural to bring what is going on the commercial world into the government landscape.
Some examples cited include communications with remote areas with low bandwidth, an issue shared by the military and energy industry. A second example is vehicle fleets that need to be monitored.
"If you aren't looking at what's going on in the commercial world, you're missing a huge opportunity for advancement," an executive said.
Focusing on outcomes
The increasing attention on commercial technologies and solutions has enabled a shift toward more outcome-based contracting, instead of a focus on meeting requirements.
"You have to look at the total experience, so we are constantly looking at use cases and thinking about the impact on users, stakeholders and external customers," an executive said.
Which also means that contractors can have an impact much more quickly than before. That's one reason the market has seen the rise of in-house technology labs and centers of excellence.
"We can bring customers in and show them what we can do," one participant said.
Many companies now are experiencing a culture change result because the need to innovate across all parts of the business has grown.
"We're not just talking about our tech folks learning use cases and spotting opportunities but our consultants as well," an executive said. "They are learning what the tech capabilities can do for their customers."
Many customers aren't tech savvy and some "may not even know what the cloud is," a participant said.
A priority often is retiring legacy systems to free resources and even space for new technologies.
"They can't put in innovative technology because their data centers are physically full," another said.
Large sums of money, resources and employees' time are consumed by managing legacy systems.
"How do we help them modernize and free up those resources?," an executive asked rhetorically.
Another executive pointed out that the days of customers knowing exactly what they wanted are gone, which creates a need for collaboration.
Customer, contractors and technology partners need to collaborate to develop the outcomes and the goals.
Several executives praised the National Institute of Science and Technology and its Cybersecurity Center of Excellence for fostering collaboration by bringing in vendors to work on problems and define use cases, which in turn defines the outcomes.
The new partnership paradigm
As companies focus on new technologies and outcome-based work, they have also experienced a parallel change in their partnering strategies.
"Ten years ago, we had 10 ecosystem partners that drove the majority of our business. Five years ago, we had 250. Today, we have 5,000," one executive said.
That same executive said the company has changed how it is organized, people it hires and delivery models given that its tech partnership network has grown.
Another executive described how they meet with tech start-ups every quarter to identify ones that can address a customer challenge or help fill out a solution.
Those meetings can lead to investments, as well as exclusive or near-exclusive rights in the federal space to that technology.
"We're always want to know what's coming down the pike," another participant said.
Government contractors can be the best pathway to the federal market for those startups who have a promising technology but don't have the domain or mission expertise to apply it, several executives said.
One example was a firm with an artificial intelligence technology that could help predict the financial impact of climate change.
"We invested in that company to make sure we had an exclusive relationship in the government market where they were not focused," a participant said.
Taking a holistic view
One executive said it is important to understand the customer and what they already have in place, not just immediately go about replacing everything.
"You need to take a holistic view, not just of the problem but the assets the customer might have and what different pieces of a solution they already might have," that participant said.
There are times a customer doesn't know how to take solutions they already have and use them across the enterprise. Contractors can help them do that.
Perhaps the most important change is cultural.
"Our job is working with stakeholders who have lots of different agendas," a participant said. "You have to work through all those disagreements."
---
PARTICIPANTS
Ron Ash, senior managing director and safety and citizen services portfolio lead, Accenture Federal Services
Michael Byrne, senior director of federal presales, Dell Federal
Scott Bucholz, government and public services, CTO, Deloitte Consulting
Daniel Carroll, field CTO for cybersecurity, Dell Federal
Timothy Cooke, president and CEO, ASI Government
Chris Cyr, CTO, Sterling
Sharon Hayes, CTO, LMI
Karen Holloway, senior vice president, ICF International
Jason Porter, vice president, emerging technologies practice, CGI Federal
NOTE: Washington Technology Editor-in-Chief Nick Wakeman led the roundtable discussion. The June virtual gathering was underwritten by Dell Technologies, but both the substance of the discussion and the published article are strictly editorial products. Neither Dell nor any of the participants had input beyond their comments.