Year 2: AWS, venture partner choose next class of space accelerator participants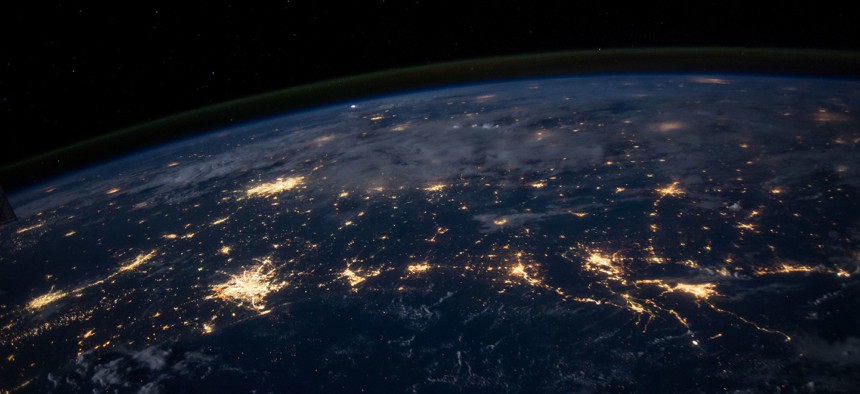 Ten startup companies will receive technical services and training through the Space Accelerator program.
Amazon Web Services and a venture-backed accelerator have finalized their selections of a new round of 10 startup companies to participate in a program for learning how to incorporate cloud and analytic technologies into their businesses.
Year number two of the AWS Space Accelerator program will officially get underway in June with mentors and other leaders from AWS and AlchemistX, the internal and white-label program operations arm of Alchemist Accelerator.
"The selected startups each have an inspiring and innovative vision for how to transform the growing global space industry across a diverse set of mission areas, including Earth observation (EO), space situational awareness, launch and propulsion and space exploration," Clint Crosier, AWS' director of aerospace and satellite solutions, wrote in a blog post published Tuesday.
Seraphim Capital was AWS' partner for vetting and working with last year's group of companies selected for the program.
AWS and AlchemistX received hundreds of applications for the second year of the program, through which participants will receive up to $100,000 in technical services from AWS along with specialized training and mentoring.
Participants also have access to business development and strategy support from AlchemistX.
This year's class of selected companies is as follows:
Albedo, a builder of low-Earth orbit thermal imagery satellites
 
Blue Sky Analytics, a startup focused on climate intelligence
 
EOS Data Analytics, a provider of satellite imagery analytics
 
Epsilon3, which designs its software to manage complex aerospace operations and procedures
 
Kayhan Space, which designs its software to aid in space situational awareness
 
Magdrive, a developer of electronic propulsion systems for spacecraft and satellites
 
Mission Space, a startup focused on deriving space weather radiation intelligence
 
Terradepth, a provider of cloud-based tools and techniques to manage ocean data
 
The Exploration Company, a developer of reusable orbital vehicles
 
ZaiNar Tech, a designer of alternative location technologies versus that of GPS