Intelsat adds former Raytheon finance chief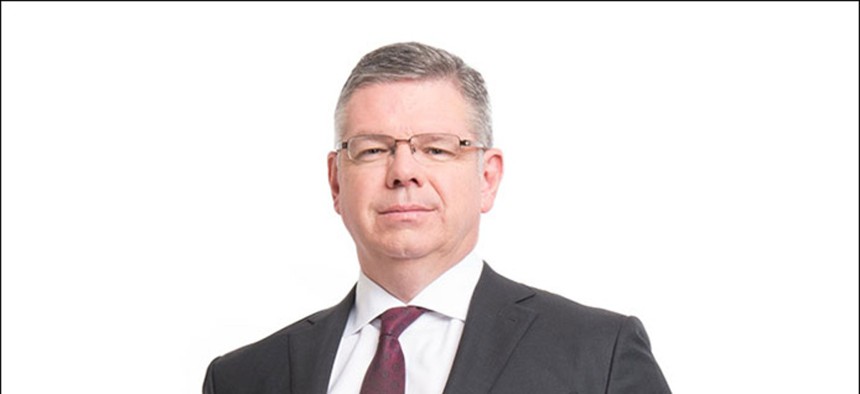 Intelsat said Thursday it has hired a new chief financial officer in Anthony "Toby" O'Brien, who formerly held the same position at Raytheon Technologies after a five-year stint as CFO for Raytheon.
A three-decade Raytheon veteran, O'Brien was a key executive involved in that company's merger with United Technologies two years ago and the subsequent integration process.
O'Brien will join the global satellite communications company later in May and that follows the appointment of his former Raytheon colleague Dave Wajsgras as its new chief executive.
Wajsgras was the finance chief for Raytheon between 2006 and 2015, when he shifted to president of the technology services business and was succeeded as CFO by O'Brien.
Intelsat announced that appointment in a series of other moves also taking effect later this month, one of which includes the transition of two-decade company veteran Michael DeMarco to the role of chief commercial officer.
DeMarco is currently chief services officer with oversight over the product, engineering and operations teams. His responsibilities in the new role will include product management, sales activities, sales engineering and pricing.
The company also hired nearly three-decade aviation communications veteran Clay McConnell as senior vice president of corporate communications and marketing, plus former Panasonic Avionics executive Jeff Sare as president of the commercial aviation division.
O'Brien, DeMarco and McConnell will be based in the company's McLean, Virginia office. Sare will be based with Intelsat's commercial aviation team in Chicago. DeMarco and McConnell will report to Wajsgras, while Sare will report to DeMarco.