Axiologic makes another intel-focused acquisition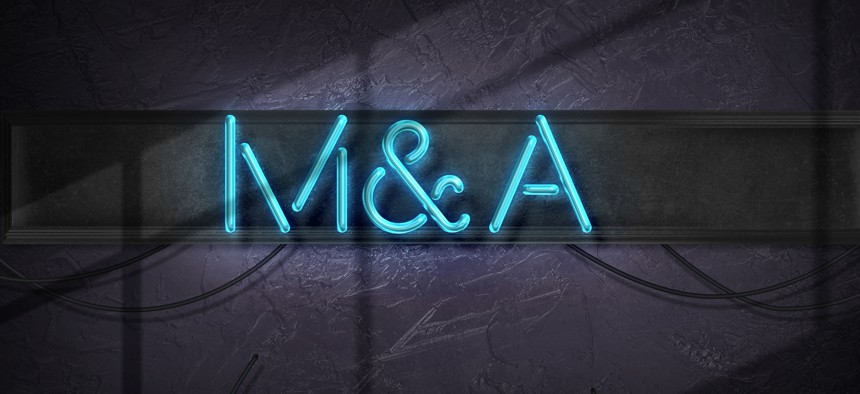 Purchase number two in 18 months adds more data analytics and data science capabilities focused on the intelligence market.
Axiologic continues its deliberate march forward into the middle tier of the government market with the acquisition Data Intelligence Technologies.
DIT is a Tysons, Virginia-headquartered company focused on the intelligence market and specializes in data science, radio frequency and signal intelligence processing, data analytics and cybersecurity.
While Axiologic has some of its own capabilities in those areas, DIT brings a new intelligence customer to the acquirer.
Axiologic has footprints at the Defense Intelligence Agency and its 2021 acquisition of KnowledgeLink added customers at the National Geospatial-Intelligence Agency.
Company officials, however, declined to name their intelligence customers that DIT brings.
"We are trying to avoid mentioning specific customers but they are definitely in the intelligence community," said Thomas Stauber, an Axiologic managing partner.
DIT's website doesn't list customers. But the company holds several contracts including the Defense Intelligence Agency's Solutions for Information Technology Enterprise III, Seaport NXG, and the Joint Artificial Intelligence Center Data Readiness for AI Data known as JAIC DRAID.
The acquisition of DIT fits into a strategy that Axiologic has been pursuing since before the 2021 purchase of KnowledgeLink.
"We are always looking for the right fit for where we want to go capability-wise and where we want to go with customer expansion," Stauber said.
Culture is another critical component of the right target. With DIT, Axiologic saw a lot of things it liked.
"Our focus is to be the premier service provider in the intelligence community and the things DIT is doing are critical to the national security infrastructure," Stauber said.
Axiologic grows to 300 employees and around $100 million in annual revenue, with 40 of those employees coming from DIT.
They also see the combination with DIT as presenting opportunities to accelerate organic growth. "This helps us reach a new market all together," said Michael Chavira, also an Axiologic managing partner.
DIT had identified opportunities and now as part of Axiologic's infrastructure for bid-and-proposal development, Chavira said they can pursue those opportunities with more confidence.
Axiologic is continuing to look at acquisitions as a catalyst for growth. The focus remains on the intelligence community. As they evaluate targets, they are looking to grow their customer base as well as add new capabilities or enhance existing capabilities.
"What are agencies going to need over the next two to five years? What do they have to integrate into their infrastructure to stay ahead of the threats out there," Stauber said regarding what Axiologic is looking for.
More data science, data analytics and cybersecurity are high on their list, said Andy Baratta, Axiologic's president.
The company is watching what impact the war in Ukraine might have on the long-term needs of the intelligence community. Early indicators are the artificial intelligence and machine learning will only grow in importance.
Customers have growing needs around 5G and radio frequency communications, Baratta said.
Axiologic has grown independently to date, without needing the help of a private equity firm to fund acquisitions and other investments.
"We are always looking to get to the next level and private equity is a tool," Chavira said.
"If the right partner came along, it's not off the table, but we've figured out a way to achieve our growth without bringing in a private equity partner."