How aircraft connectivity can explain 5G's promise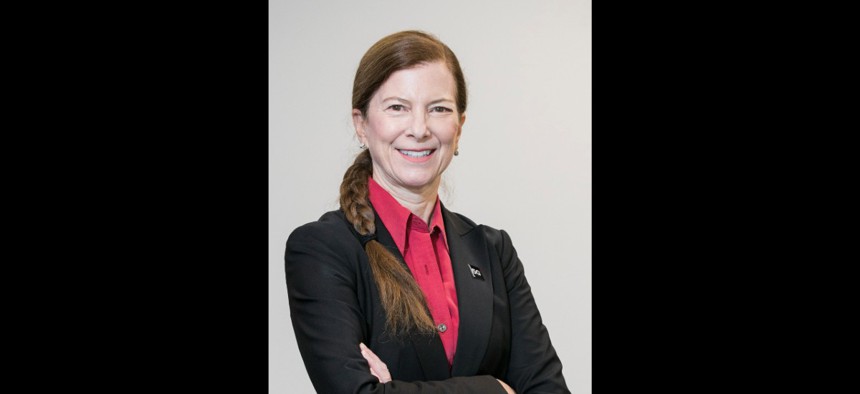 In talking about the ongoing 5G revolution, the conversation often and understandably turns to the prospect of having more capable smartphones connected to faster and wider networks with better spectrum.
The phones are certainly a significant aspect of the 5G rollout, but the underlying network architecture also is one that allows for other tools and functionalities layered on top of that core to use more data and information in the field.
So when I asked Verizon's newly-promoted public sector leader Maggie Hallbach about what else 5G has to offer, she did say "the phone is interesting" but also described more that goes into the picture.
"What we're really going to see is 5G coming to life with specialized devices, handheld scanners, tablets that are loaded with very specific applications," said Hallbach, a senior vice president at the telecommunications giant.
Take for instance Verizon's work with the Marine Corps at Air Station Miramar in California to stand up a 5G "living lab" testbed and network there, an effort that got underway in the summer of 2020.
Miramar has aircraft constantly flying into and out of the base, all of which traditionally have to be plugged into a port while on the ground for downloading data either onto or from the airplane.
In the above scenario, Hallbach described the promise of 5G's bandwidth and low latency as presenting the opportunity for both the user and platform to "truly become unplugged," or tether-less.
That particular use case regarding the management of aircraft cuts across both the government and commercial landscapes, a concept always of high priority to Verizon given its identity as a global consumer technology company that has a large federal portfolio.
As Hallbach pointed out, both the download of information and evaluation of maintenance reports helps dictate the time an airplane spends between landing and its next takeoff.
The goal is to get the right maintenance crews to an aircraft that needs work to shorten the turnaround time.
"Obviously the DOD setting that's saving lives, in the commercial setting that is revenue generating, and so on-time performance is absolutely crucial for both of those use cases," Hallbach said.
(A future episode of Project 38 will have my full conversation with Maggie Hallbach that includes discussion of her priorities and agenda since becoming public sector SVP, more on Verizon's approach of bringing its commercial and consumer tech offerings into the government space, and perspectives on the government-wide EIS network modernization contract)