SAIC says it's big enough for any competition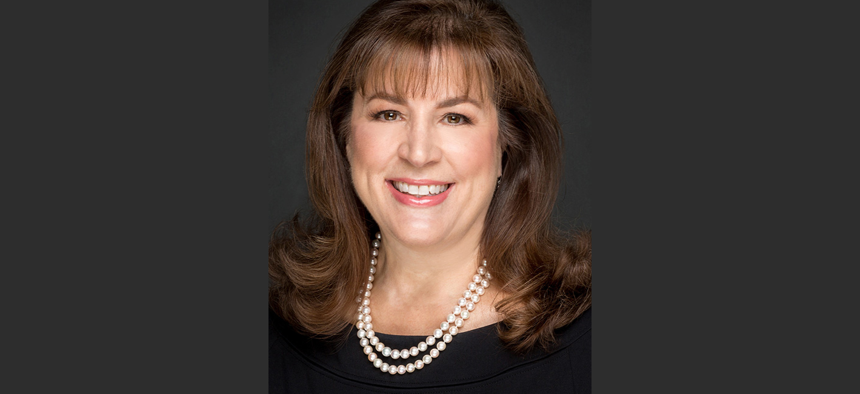 Even at $7.4 billion in annual revenue, Science Applications International Corp. faces investors' questions of whether it is big enough to compete for large enterprise IT contracts.
After a pair of tough losses in the last 12 months, executives at Science Applications International Corp. pushed back against the idea that SAIC is not big enough to compete for large enterprise IT contracts.
That perceived problem was raised during SAIC's fourth quarter earnings call with investors Monday.
"We absolutely have the scale," SAIC CEO Nazzic Keene when asked by a Wall Street analyst. "We've got sufficient past performance in this area and the capabilities."
One of SAIC's losses during its 2022 fiscal year ended Jan. 18 was a $2.5 billion NASA contract captured by Leidos to provide enterprise IT support. SAIC declined to name the other loss.
Keene said there was no common theme among the losses.
"Unfortunately, sometimes we all lose contracts," she said.
But SAIC's analysis reaffirmed the company's commitment to pursuing large, enterprise IT contracts, she said.
"We are very confident that we have the scale, the talent and the solutions required to be very competitive in a very competitive market," Keene said. "We do continue to invest in all these areas to further differentiate ourselves and continue to improve our ability to win."
Keene said the losses would be headwinds for the company's growth this year, but added SAIC is on track to another year of organic growth.
The company reported organic growth of 2.5 percent for its fiscal 2022, and 5 percent on an overall basis. The organic growth rate is higher than the previous year.
SAIC reported $7.4 billion in revenue for fiscal 2022, compared to $7.1 billion for fiscal 2021.
Net bookings for fiscal 2022 was $9.4 billion, book to bill ratio of 1.3. The company's fiscal 2023 guidance has revenue at $7.35 billion-to-$7.55 billion.
SAIC also reported a change to its incentive plan for executive officers. Keene said that to earn the payout tied to the revenue component of the compensation plan, the company needs to hit the top end of the revenue guidance.
The company also has increased the relative importance of total shareholder return for the executive leadership. One-third of their incentive plan payout will be tied to total shareholder return. Known as TSR, it is calculated based on the rise in a company's price per share, plus dividends, over a set period.
"This reflects our commitment to holding ourselves to a higher standard while increasing our skin in the game," Keene said. "It is a challenge we believe is appropriate and one we embrace."