Where Booz Allen sees more market turbulence and volatility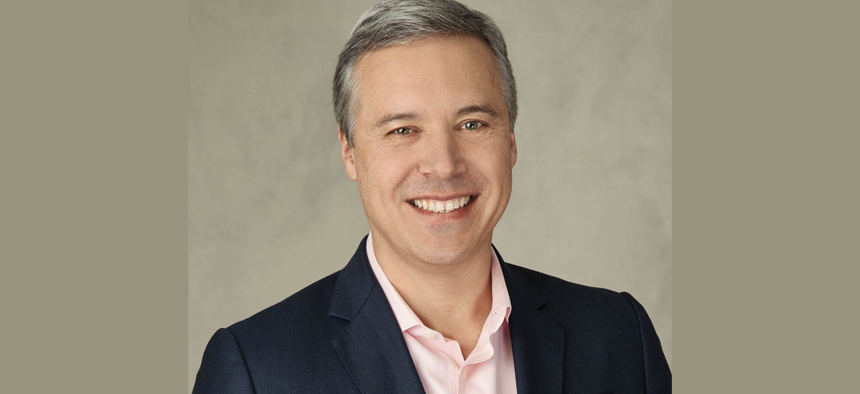 Booz Allen Hamilton is in year one of its newest business strategy that is being rolled out amid many factors that are out of the government services company's control.
Just as Booz Allen Hamilton thought it was returning to more comparatively normal patterns in its business, the government services company found itself in a similar spot as many others regarding COVID-19.
For one, the Omicron variant's surge has driven case counts up and staff productivity down at Booz Allen and particularly over the October-December period that is its fiscal third quarter. The entire federal ecosystem is operating under a continuing resolution that translates to some funding delays and slower ramp-ups of contracted work.
None of those factors are unique to Booz Allen of course as the firm goes through year one of its new strategy called "VoLT."
But during the firm's third quarter earnings call with investors Friday, executives indicated they see the defense business as having more pronounced impacts from those dynamics than the others.
Defense revenue fell 2.2-percent over the prior year period and "has been trending down quarter-over-quarter," Chief Financial Officer Lloyd Howell told analysts. That part of the business represents roughly half of Booz Allen's portfolio, Howell added, which means all of the macro factors above are magnified there.
Overall sales did climb 6.6 percent year-over-year in the quarter to $2 billion, a rate that includes revenue contributions from the acquisitions of both Liberty IT Solutions and Tracepoint.
But the firm has cut its growth outlook to a range of 5.7 percent-to-7.2 percent, down from the previous guidance of 7-to-10 percent, for its current fiscal year that ends March 31.
Taken into account are the funding delays and slow deployments of staff to sold and funded work, plus employee usage of personal time off given COVID's spread.
CEO Horacio Rozanski said that while the entire Booz Allen portfolio is affected, "some pockets of our defense business" saw greater numbers of large awards delayed and a greater proportion of billable expenses in that revenue base.
"We're not going to try to predict the precise timing on when those issues are going to abate. Instead, we are really working through them," Rozanski told analysts.
One way Booz Allen is working through them is growing headcount and deploying people into the areas the firm continues to see as solid, long-term growth channels under the broad categories of digital transformation and the digital battlespace.
Rozanski did add that in the defense portfolio, "there are some really strong areas of growth around some of our classified work" and in space also.
Booz Allen can certainly talk more about its civil and intelligence businesses, which showed respective year-over-year growth rates of 25.3 and 0.8 percent in the third quarter.
Civil is where Booz Allen's health work resides and is seen as a fast-growing area, while intelligence appears to be turning a corner from recent difficulties.
Not that either of those two businesses are completely isolated from the continuing resolution and the pandemic-related dynamics. With respect to civil, Rozanski said the Liberty and Booz Allen teams have "found lots of points of touch" to work both in core areas around health and paths to expand across other sectors.
The firm did raise its bottom-line outlook for the full fiscal year to a margin of 11 percent adjusted EBITDA (earnings before interest, taxes, depreciation and amortization) from the prior guidance of mid-10 percent.
One big help to Booz Allen on that front is the renewed ability to bill intelligence agencies for fees on contracts in addition to cost, a contractual function that has been disrupted during the pandemic as those customers restricted the number of people that could be inside secured facilities.
"We have confidence that in the medium-term, we are in very good shape, positioned to continue to grow and to be the growth leader in the market," Rozanski said. "I think we've come to terms with the reality that there's more volatility and more unpredictability in some of these variables around COVID and around funding that perhaps we anticipated."