Sigma Defense eyeing DOD networking effort with first acquisition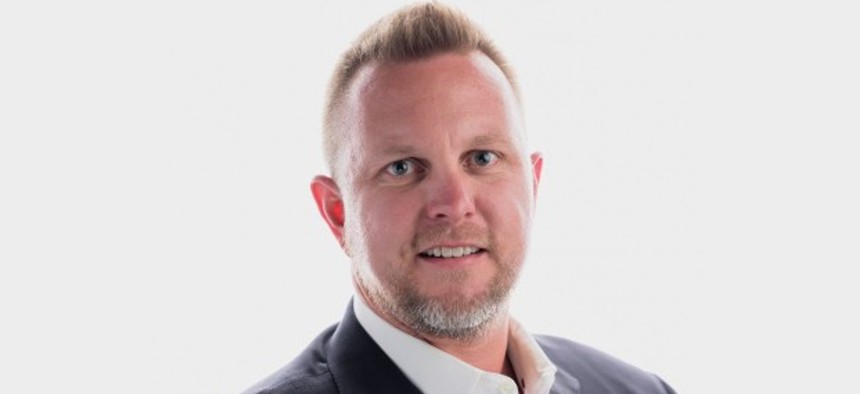 One year on from getting private equity backing, Sigma Defense closes on an acquisition it sees as helping the company position for the U.S. military's "JADC2" network architecture effort.
Sigma Defense, a technology integrator focused on national security, has completed its first acquisition with the backing of a private equity owner that first entered the investment one year ago.
The target company for this transaction is Solute Inc., which concentrates on systems modernization and providing software-led solutions to the U.S. military.
No terms were disclosed, but Sigma said Wednesday that current Solute CEO John Lyons will continue to lead operations as he leads both growth and integration efforts.
Solute lists its focus areas as including software engineering, cybersecurity, cloud computing architecture, and the field of development security operations also known as DevSecOps.
One key program Solute brings to Sigma is called Black Pearl, which supports a shared development environment and platform-as-a-service capabilities across the Navy to help solve software delivery issues.
Acquiring Solute puts Sigma in a better position to be a part of the larger "JADC2" effort across the Defense Department, Sigma CEO Matt Jones said in a release. DOD's Joint All-Domain Command-and-Control initiative seeks to connect every soldier, sensor and platform into a single networking architecture.
"It is another step in helping our DoD customers modernize programs by leveraging an open-source platform as a service concept to deliver mission critical software enablement for command and control (C2), autonomy and communications," Jones added.
Houlihan Lokey served as the exclusive financial adviser and marketed, structured, and negotiated the transaction on behalf of Solute.
Perry, Georgia-headquartered Sigma was launched in 2006 and is one of several government technology companies backed by Sagewind that also include Axient, By Light, Federal Advisory Partners and GCOM Software.