Leidos joins investors in geoanalytics firm Hawkeye 360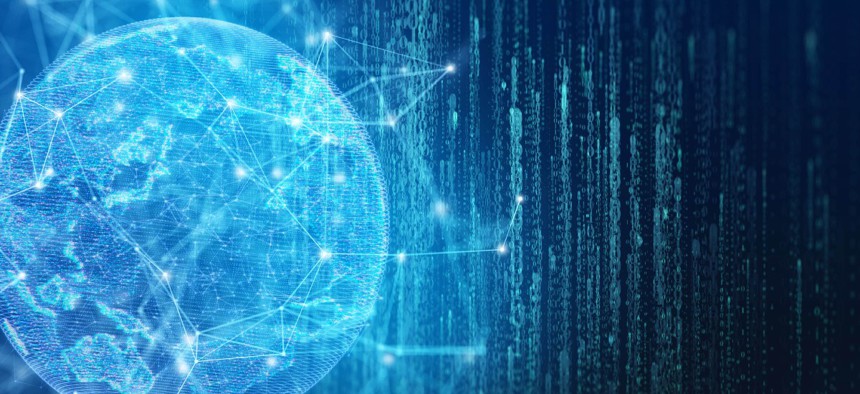 Hawkeye 360, a geoanalytics firm that counts many defense companies as investors, has extended its latest fundraising round with a $5 million investment from Leidos.
That backing announced Thursday increases Hawkeye 360's Series D round to $150 million. The company had announced in November that it had fetched $145 million to support its radio frequency data reconnaissance business.
Leidos will use Hawkeye 360's geospatial intelligence data to develop more advanced analytics technologies and techniques for national security space and other customers, the systems integrator said.
Jacobs is a another investor in Hawkeye 360 and was named among the backers announced in November.
Hawkeye 360 and Jacobs entered into a distribution agreement, where Jacobs will combine its digital intelligence suite of technologies and solutions with HawkEye 360's RF spectrum analytics and collection automation offering.
Raytheon and Airbus are also among the other defense industry backers of Hawkeye 360, which operates a constellation of nine satellites in three groups to detect and characterize RF signals from the ground.
Some of the emitters those satellites look for include radios, radar systems, satellite devices and emergency beacons.
PJT Partners served as exclusive financial adviser and placement agent to HawkEye 360 in connection with the Series D capital raise. WilmerHale provided legal counsel for HawkEye 360 in connection with the transaction.