Batsakis, Speigel move quickly on another acquisition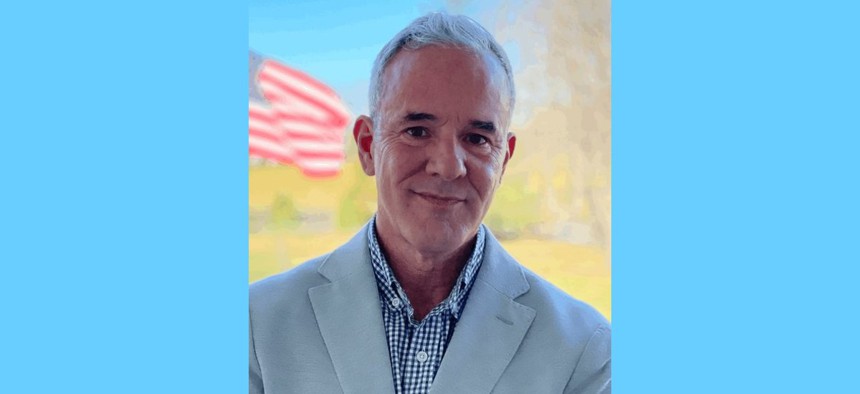 Backed by the private equity firm Washington Harbour Partners, George Batsakis and Jerad Speigel have quickly found another company to acquire in building a new digital transformation player in the market.
Just weeks after buying their first company in Telesto Group, George Batsakis and Jerad Speigel are back with an acquisition of a second firm.
Private equity firm Washington Harbour Partners has worked with Batsakis and Speigel to acquire Collabralink Technologies, an 18-year-old company focused on the federal market.
Terms of the transaction were not disclosed, but Collabralink's founder and now former CEO Rahul Pandhi will remain as an executive vice president. He also is a minority shareholder.
Bataskis and Speigel will pull Telesto under the Collabralink brand.
"Collabralink is the platform for future investment and growth," Batsakis told us .
But he added that while Telesto will be integrated into Collabralink, the roles and responsibilities of leaders and employees of both companies will not change.
The goal is to build a very people-focused company that can drive digital transformation for its customers. To do that, people must come first, Batsakis said
"There is scarcity and intense competition there," he said. "But we are going to build a great company around our employees.
Batsakis will lead the effort as CEO of Collabralink, while Speigel will serve as chief strategy and corporate development officer.
Batsakis is bringing his experience at SRA International, CSRA and General Dynamics IT before joining the 1901 Group. Leidos acquired 1901 in early 2021.
Speigel is the founder of Phase One, which he sold to Accenture Federal Services in 2017. He stayed on as an executive at AFS before joining forces with Batsakis.
Their new company's focus will build on Collabralink's strengths in digital transformation that include human-center design, agile and DevSecOps, intelligent automation, artificial intelligence, and associated mission support.
Telesto brings skills in related areas including program management, process improvement, business transformation, supply chain and SAP strategy, architecture and implementation.
Collabralink is by far the larger of the two entities with $57.8 million in prime contract obligations in the last 12 months, according to USASpending.gov. Telesto pulled in $1.3 million over the same period.
The Telesto and Collabralink investments fit with Washington Harbor's investment strategy to target small and mid-size firms that have been growing.
"In Collabralink, we found a company with fantastic technology solutions along with a great culture of excellence in delivery and commitment to the government mission," said Mina Faltas, Washington Harbor managing partner.
Batsakis said they expect to be active acquirers. Watch this space for more news on their next purchases.
Baird served as the financial adviser for Collabralink and Pillsbury Winthrop Shaw Pittman served as legal adviser. Holland & Knight served as legal advisor to Washington Harbour Partners.