Batsakis, Speigel return to start new adventure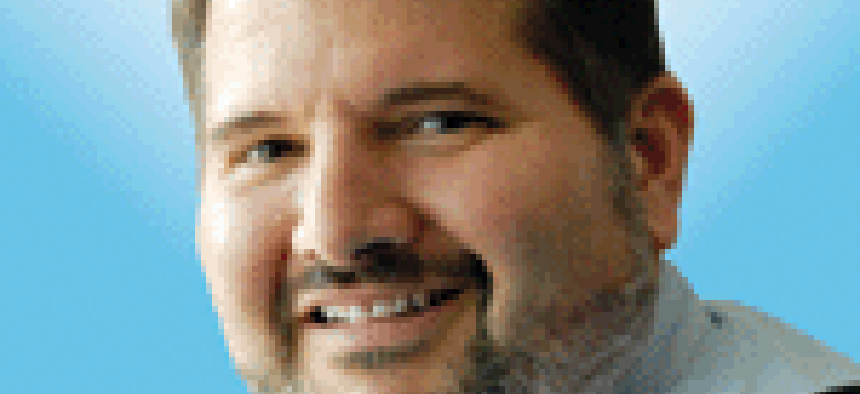 One of the things I love about the government market is how it generates opportunities for entrepreneurship.
We track small companies as they grow into the middle tier and beyond. The ones who develop unique and in demand skills are often acquired by larger buyers in the market.
Four years ago, Accenture acquired Phase One to add cloud and digital services skills around the Salesforce platform. About a year ago, Leidos acquired 1901 Group to bolster both managed IT services and cloud solutions.
Now executives from these two examples have come together with private equity backing to re-enter the market.
George Bataskis, former executive vice president and chief strategy officer at 1901 Group, and Phase One founder Jerad Speigel have acquired Telesto Group with the support of Washington Harbour Partners.
Both announced the acquisition on their LinkedIn pages several days ago with a more formal, longer announcement still in the works. Bataskis is the CEO of Telesto and Speigel holds the chief strategy and corporate development officer role. Telesto's founder and now-former CEO Soren Hastrup will remain with the company as an adviser.
Telesto is a a company focused on IT and digital transformation and skills around program management, process improvement, business transformation, supply chain, and SAP strategy, architecture, and implementation.
Batsakis and Speigel are sticking close to their roots in digital transformation when considering the kind of work both Phase One and 1901 Group took on.
"Since those days, the government's demand for modern technologies has rapidly accelerated," Speigel told me in an email.
Telesto's offerings around software-as-a-service focused on enterprise resource planning environments in defense planning is ahead of the curve, Speigel said.
"Telesto Group is a critical asset to its customer's mission through its application of technology and deep mission domain expertise aimed at some of the most pressing supply chain and distribution challenges facing the government," Bataskis said.
As with any private equity-backed venture, we can expect Telesto to look for additional acquisitions. Stay tuned, I'm sure there is more to come.