Supply chain pressures push Huntington Ingalls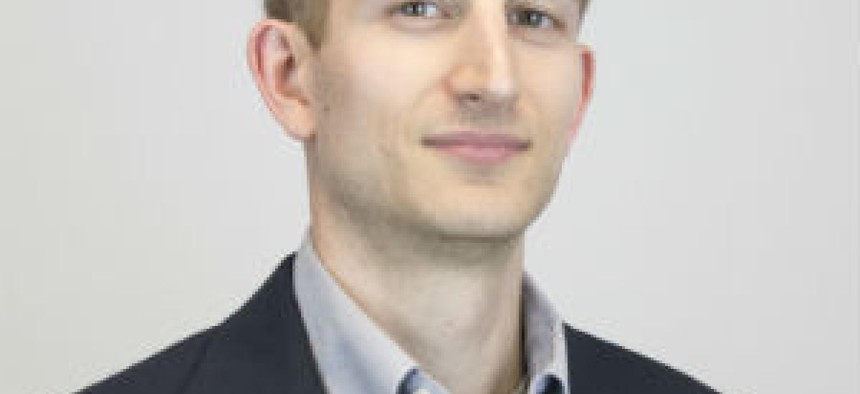 Like all other companies in the government market: Huntington Ingalls Industries has its eye on the contractor vaccine mandate now extended to a deadline of Jan. 4 from Dec. 8 so everyone has more time.
Also like other government contractors: the U.S.' largest military shipbuilder sees the mandate as directly correlated to what happens in supply chains that already are seeing massive disruptions.
But during HII's third quarter earnings call with investors Thursday, Chief Operating Officer Chris Kastner said the company is maintaining current schedules at this time regarding its current programs even as some supply chain issues are popping up in various places.
Some of that is due to the nature of HII's business. Material orders have to start well-ahead of ship construction start dates, which Kastner said gives HII "line of sight of the work that's going to be performed in the (shipyards.)
"A significant amount of those requirements have already been put on order, and we're managing them aggressively to make sure that the material flows in and hits the end-year need dates," Kastner told analysts. "The preponderance of the material is coming in on time and meeting the contractual needs that we have within the yard."
However: Kastner added that volatility in pricing of raw materials has increasingly become a factor over the past three-to-six months for HII to consider in managing its supply chain. The number of days to validate those materials is shrinking as well.
The pressures that HII does hear about from its suppliers are in the second and third tiers who provide items such as copper cables and "things of that nature," Kastner said.
An extension on the deadline for federal contractors to get vaccinated is surely being welcomed by many in industry that have shown concern over and planned for any disruptions to their workforces, many of whom are in those aforementioned supply chains.
HII's call with analysts happened to take place the same morning that the White House announced that extension regarding the executive order for contractors to get the COVID-19 vaccine.
CEO Mike Petters told analysts the company has "roughly around 75 percent" of its 44,000 employees vaccinated and has "seen a tremendous uptick in the last 30 days in folks getting the vaccine."
The order is not yet widely being translated into contract modifications however.
HII is hence "working with our customers on all of our contracts to figure out how best to implement that executive order (and) what we're doing," Petters said.
Given all of the above, HII decided to narrow its shipbuilding revenue outlook for this year to $8.2 billion -- a figure that was the low end of its prior guidance with $8.4 billion the top end.
In the meantime, HII is also working on the integration of Alion Science and Technology into the shipbuilder's technical solutions segment that houses the bulk of its government services work.
HII obviously sees the dynamics inside Technical Solutions as different regarding what is going on in the supply chains, given that business is more service-oriented.
With Alion in the fold, HII now sees that segment's revenue as $1.4 billion for this year with $400 million of that representing the acquired sales.