Is Leidos just scratching the surface of its potential market share?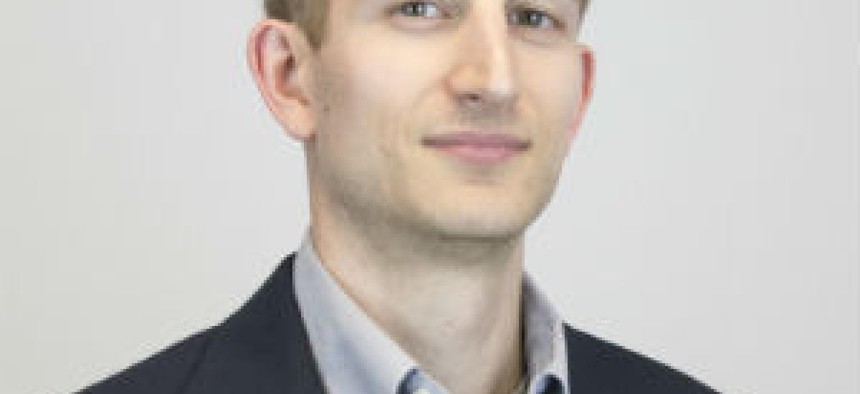 It is easy to speak of Leidos as the one government technology and professional services company that sits above all the rest, and there's a lot of truth there.
That truth is seen in slide number 12 of this presentation for Leidos' nearly three-hour investor day event held Thursday. Reston, Virginia-headquartered Leidos is the market's only player whose annual revenue is greater than $10 billion.
But slide number 15 also presents something of a reality check about Leidos' true footprint in the market that can be read one of two ways. The starting point is Leidos' estimated $13.3 billion in revenue for the trailing 12-month period.
Leidos estimates its total addressable market today as at $351 billion, a number that represents what the company sees as its overall available revenue opportunity.
Which means Leidos is only about "4-percent penetrated into our addressable market," CEO Roger Krone told investors in his opening remarks.
So the market remains very fragmented even when considering the emergence of so many companies in the multi-billion revenue category through consolidation. But here again we return to a recurring theme about Leidos: they are not sitting still.
"One of the questions I get given the success that we've had, is can you continue to win? Can you continue to add significant organic growth? When are you too big?," Krone said. "Four-percent market share is not too big, so we're excited about the white space. We're excited about areas that we are underpenetrated."
Leidos is not deviating too much from the strategy laid out at its last investor day in 2019 -- be the lead industry partner to agencies for their digital modernization efforts.
A significant requirement to be an indispensable partner is having a technology road map to outline the areas the company should prioritize and how much investment for them, all driven by the challenges federal agencies face and what they perceive as the solutions.
Chief Technology Officer Jim Carlini characterized Leidos' road map as looking at what tech tools it needs to bring to help agencies with their challenges, the attributes of those potential solutions and how the company should organize itself to be there with the customer.
Some of the technology areas Carlini called out as driving potential solutions include "everything from AI (artificial intelligence) to cyber to space systems to UAS (unmanned aerial systems), you name it. ...Commercial innovation as well, from commercial space to cloud. A lot of that is part of the formula for some of the challenges we face and some of the solutions," Carlini added. "But all of that is driving an accelerated pace of change for us that our customers have to respond to."
There also are some of these broader government mission themes Carlini called out: ports and borders, cyber events, the so-called "Great Power Competition" with China and Russia, critical infrastructure to fix, and bolstering public health given both the pandemic and a rapidly aging population.
Leidos is thus tripling its research-and-development budget in an effort to better anticipate customer requirements and help shape future procurements, especially the large ones highly-prized by the company.
But Leidos' overall tech agenda is not just about bringing the best of what it has to federal agencies. As Carlini pointed out, "there's a large reservoir" of technology out there in the world and many times outside the traditional government ecosystem.
"We work closely with large commercial firms all the way down to small startups and develop deep technical interactions," Carlini said. "We co-develop technologies, products, and we also invest together in that regard.  The national labs, FFRDCs (federally-funded research-and-development centers) and universities, we continue to build our relationships with them as well."
Naturally, a second component to how Leidos looks outside of itself for new tech tools and the services wrapped around them is acquisitions.
Krone said during his opening remarks that he knew deals were something "we'll talk a lot about today," given this year and last has seen Leidos make plenty of them via "unique opportunities to bring capability into the company."
Technology add-ons are always of interest to Leidos, Krone said.
"My gut tells me there probably will be less in M&A over the next three years," Krone said with this caveat included: "But walking down the street, there are rumors of companies" regarding their own M&A thinking. 
Here are the numbers Leidos gave as its new financial targets for the three-year period ending in 2024: organic revenue growth of between 5 and 6 percent on a compound annual basis, and by 2024 a margin of 10.5 percent adjusted EBITDA (earnings before interest, taxes, depreciation and amortization).
The 2019-to-2021 organic growth CAGR target was 5 percent, while Leidos has hit 6.6 percent growth over two full years and two quarters of this year. Leidos' profit goal to hit by 2021 was an adjusted EBITDA margin of at least 10 percent and is at 10.7 percent over the same time period.