Amentum again hits accelerator with PAE acquisition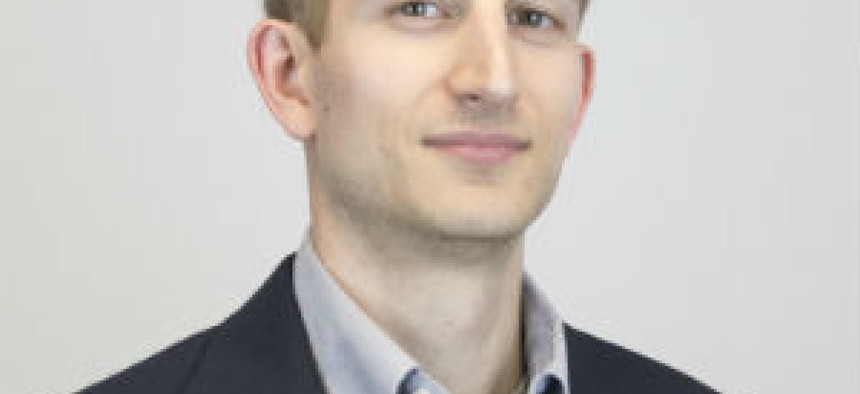 Launched in early 2020 as a standalone company, Amentum is putting its foot on the accelerator again just shy of a year after one major acquisition of another government services contractor like it.
Major transaction number two for privately-held Amentum is its agreement to acquire publicly-traded PAE in an all-cash deal announced Monday valued at approximately $1.9 billion, a figure that includes the assumption of debt and payments of certain fees.
PAE stockholders will receive $10.05 per share in cash, a valuation that implies the deal's cash portion is roughly $935.3 million and represents a 70-percent premium to the Friday closing price for PAE's stock.
All parties expect to close the transaction in the first quarter of next year.
So what is Amentum getting, or in other words what does the company see itself turning into?
Amentum's initial answer: a roughly $9 billion-annual revenue provider of services to agencies in areas such as synthetic training, sensor-based technologies, intelligence, cyber and IT, spectrum and electronic warfare, space operations, environmental solutions, asset management, and mission support.
Gaithersburg, Maryland-headquartered Amentum's workforce stands to be at around 54,000 employees in the U.S. and several overseas locations spanning all seven continents.
"The acquisition of PAE complements Amentum's growth into intelligence and technology services, deepens its relationship with key agencies such as the Department of State, NASA and the intelligence community, and meaningfully adds to Amentum's scale, depth of client relationships and breadth of capabilities," Amentum CEO John Vollmer said in the release.
Amentum unveiled itself to the market in February 2020 after its separation from former parent AECOM. And it is jointly owned by private equity firms American Securities and Lindsay Goldberg. It used their backing to acquire DynCorp International later that year.
Falls Church-headquartered PAE on the other hand has decided to go down the path of a sale nearly two-and-a-half years after it became a publicly-traded entity through a merger with a special purpose acquisition or "blank check" company backed by investment firm The Gores Group.
That SPAC transaction represented an exit of sorts for PAE's then-private equity owner Platinum Equity, which holds 22.5 percent of the stock in PAE and will vote in favor of the sale to Amentum.
Who did Platinum Equity acquire PAE from in 2016? None other than Lindsay Goldberg, which purchased PAE in 2011 from Lockheed Martin.
In the fall of 2020, PAE acquired Metis Solutions and Centra Technology in quick succession to further build out the intelligence business and add services in areas such as training and analysis.
PAE has gone through some turnover in its senior leadership ranks this year with the resignations of former CEO John Heller in March and three months later that of Charles Anderson, who was president of the global mission services segment.
Charles Peiffer has led PAE as interim CEO in the meantime along with his full-time position as chief financial officer, while the board of directors had an ongoing search process in the works to hire a new CEO.
The process of selling to Amentum is not completely over as PAE has a "go-shop" provision to seek alternative acquisition offers through Nov. 29.
PAE would have to pay Amentum a $15 million termination or "breakup" fee if such a superior proposal does happen.
That fee is $30 million if PAE backs out of the deal for any other reason, while Amentum's breakup payment would be $80 million if it decides not to proceed.
Shares in PAE soared around 67 percent to $9.89 as of 3:00 p.m. Eastern time.
Cravath, Swaine & Moore LLP acted as legal counsel to Amentum and Arnold & Porter Kaye Scholer LLP acted as regulatory and government contracts counsel.
Morgan Stanley acted as PAE's financial adviser and provided a fairness opinion to PAE's board of directors. Raymond James & Associates also gave a fairness opinion to the PAE board. Goodwin Procter LLP, Morgan, Lewis & Bockius LLP and Nichols Liu LLP acted as legal counsel.