OPM looks to modernize IT, set up revolving fund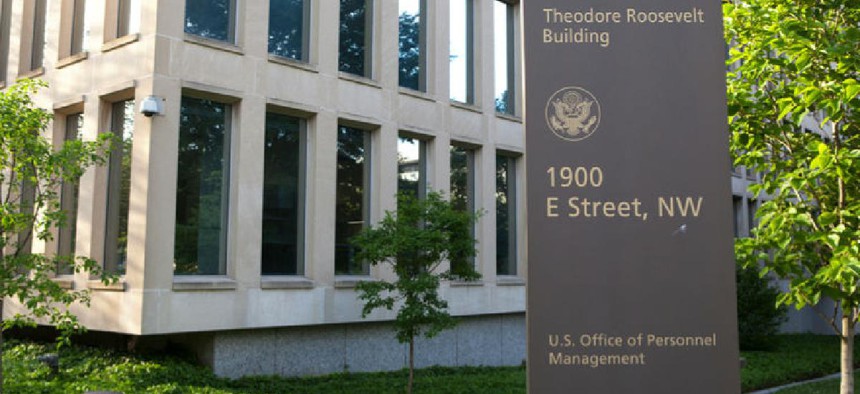 In a report to Congress, the Office of Personnel Management said it largely agreed with a set of recommendations from the National Academy of Public Administration about the future of the HR agency and that it should prioritize spending around IT modernization.
NOTE: This article first appeared on FCW.com.
The Office of Personnel Management has a lot to do to modernize its technology, but says it needs substantial funding to finish projects like modernizing retirement systems and migrating agency websites to the cloud.
One possible vehicle is a working capital fund, which appears to have the support of the agency and other outside experts.
OPM included comments on IT modernization in its response to a congressionally mandated National Academy of Public Administration report on the agency itself that was ordered in the wake of the abortive attempt by the Trump administration to merge OPM in to the General Services Administration.
That report concluded that OPM should remain independent and take a more prominent role in setting human resources policy for the federal government and suggested a range of improvements, including IT modernization.
OPM accepted or conditionally accepted most of the recommendations in the report.
"The NAPA study unequivocally affirms the need for a strong, independent, and well-resourced OPM. Our response demonstrates our broad agreement and deep engagement with the study's findings," said OPM Director Kiran Ahuja. "Our response also highlights OPM's commitment to innovation and delivering results, from hiring for critical skillsets, to identifying new strategies for employee engagement, retention, and quality of life improvements."
The agency incorporated its responses to the report in its four-year strategic plan for FY 2022 through 2026 and annual budget plans, Kiran Ahuja wrote in a letter to lawmakers about the report.
The NAPA report suggested that OPM should prioritize IT modernization and seek funding from Congress to develop an employee digital record, upgrade the IT for federal retirement programs, enabling a modern human capital data and analytics platform and making its website more user-friendly.
The cost of all of this: "very high," said OPM in its response. "The ultimate funding needed is substantial."
The NAPA panel recommended that Congress allow OPM to establish an IT working capital fund. This would "enable a more flexible and accountable internal process for funding IT operations and maintenance," they wrote.
It looks like OPM supports that idea.
In its implementation strategy for NAPA's suggestion of an IT working capital fund, the agency's says that it will look to "establish a sustainable funding and staffing model for OPM that better allows the agency to meet its mission" by identifying "alternative funding sources" that are "separate and distinct from the discretionary budget request process."
The agency writes that it will consider the need for "innovative funding flexibilities" like an IT working capital fund and the central Technology Modernization Fund, administered by GSA and the Office of Management and Budget.
OPM needs congressional approval to operationalize a working capital fund for IT expenditures.
The NAPA report also suggested that Congress give OPM dedicated funding tied to major, specific IT projects. OPM's response to this section also notes it will look for alternative funding sources apart from the discretionary budget process.
OPM is also aiming to improve the quality and use of federal human capital data under its purview by expanding accessibility to its human resources analytics with reports and tools. For retirement services, the strategy is to upgrade user interfaces, modernize system components and enhance data integration. OPM also wants to modernize USAJobs to give users the ability to customize job searches.