Author Archive
Natalie Alms
Staff Writer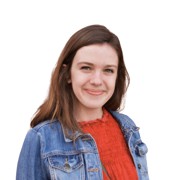 Natalie Alms is a staff writer at FCW covering federal technology policy, service delivery, customer experience and the government's tech workforce. She is a graduate of Wake Forest University and has written for the Salisbury (N.C.) Post. Connect with Natalie on Twitter at
@AlmsNatalie
.
Contracts
The agency is going to work with the National LGBT Chamber of Commerce as part of an effort to increase access to contracting for LGBTQI-owned small businesses.
Contracts
FedRAMP funding and budget to support zero trust initiatives at civilian agencies are also on the appropriations wish-list of the Alliance for Digital Innovation.
Contracts
Total fraud levels in pandemic relief programs are upwards of $100 billion, but getting a clear estimate is made difficult by data gaps and ongoing fraud recovery efforts, officials said at a Senate hearing.
Contracts
Jason Miller, deputy director of management at the Office of Management and Budget, a key leader in security clearance reform efforts, says to expect major milestones in 2022.
Contracts
Chief Justice John Roberts invoked the federal contractor mandate – currently blocked from taking effect due to a lawsuit – at a hearing at which two separate vaccine authority cases were argued on Friday.
The coming president's management agenda will stress the federal workforce, customer service user experience and equity as well as a push to build capacity in financial management and improve acquisition.
Federal contractors have until Jan. 4, 2022, to comply now that the White House has extended the deadline into early next year.
Federal contractors will decide for themselves on how to manage employees who decline COVID-19 vaccinations but agencies can restrict unvaccinated workers from federal facilities.
The agency is using robotics process automation to send out contract changes to contractors covered by the White House's vaccination requirements.
In a report to Congress, the Office of Personnel Management said it largely agreed with a set of recommendations from the National Academy of Public Administration about the future of the HR agency and that it should prioritize spending around IT modernization.
The vaccine mandate will supplant administration workforce policy put in place in July that requires either vaccinations or regular testing for federal employees and contractors.
Under an amendment from Rep. Gerry Connolly (D-Va.), the Technology Modernization Fund could see another $1 billion in capitalization.
Slow networks, a lack of management buy-in and the need for more government equipment all affected how Defense Department civilians transitioned to telework at the start of the pandemic, new reports from DOD's inspector general found.
Agencies can't assign employees to remote or telework based solely on their vaccination status, the guidance says.
The Biden-Harris administration has rolled out new COVID-19 guidelines for federal employees and contractors as part of an overall strategy to increase the U.S. vaccination rate.
The Office of Federal Contract Compliance at the Department of Labor may not be a household name but it plays a large role in conducting oversight of government contracts.
The Biden administration released its $6 trillion fiscal year 2022 budget proposal on Friday, including $1.5 trillion in discretionary spending across federal agencies.
By

Lauren C. Williams FCW, Justin Katz, Natalie Alms and Chris Riotta
An Office of Personnel Management official said last week that the office is looking into pay administration rules in terms of remote work as part of broader efforts to provide guidance for the long-term future of a more dispersed federal workforce.
A recent OMB memo tells agencies to remove contracting clauses related to Trump's diversity training executive order.
The OMB director and the head of the Domestic Policy Council will play key roles in implementing the objectives of a new executive order, which eliminates a Trump-era purge of diversity training materials and includes the creation of a new data working group .