The danger in Bezos' $2B offer to NASA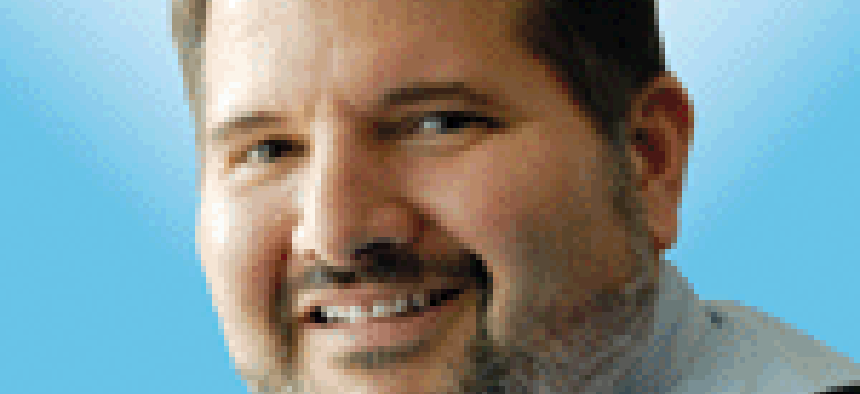 I didn't give much initial thought to news reports that Jeff Bezos and Blue Origin offered to essentially subsidize the work on a lunar lander to the tune of $2 billion.
First -- I knew it would be a long shot for NASA to accept the offer and add Blue Origin to the program alongside SpaceX, which won the contract a few months ago.
SpaceX, Blue Origin and Dynetics competed for the lunar lander contract. They understood that NASA wanted to award two contracts. But when the prices came in, NASA balked and gave a single $2.9 billion contract to SpaceX.
Blue Origin and Dynetics have both filed protests with the Government Accountability Office, arguing that NASA only opened discussions about price with SpaceX and that was unfair. A decision is due in just a few weeks.
Fresh off his successful journey in space, Bezos made his $2 billion offer. It was easy to ignore as it just seemed too outlandish and frankly a little arrogant. The richest man in the world is going to buy his way into a NASA contract.
Bezos argued in his letter to NASA Administrator Bill Nelson that picking just one company to build the lander would hurt competition.
In my mind it was easy to dismiss and not take very seriously until I got a piece of analysis from Morgan Stanley's defense market research team.
They apparently don't want to risk any temptation NASA might feel and point out several dangers that Bezos' offer holds.
Contrary to Bezos' argument about competition, Morgan Stanley's analysts see the opposite danger.
"Adopting a loss leader approach could price out competitors and emerging players with potentially exciting new technologies but shallower pockets," they say in a research note for clients.
Being willing to take such a substantial loss drives down profits, which will make the sector less attractive for investors. As profits are squeezed, competition can be stifled as Morgan Stanley's analysts see it.
Bezos and Blue Origin offered to take a fixed-price contract to build the lunar lander. Any cost overruns would be the responsibility of Blue Origin and not NASA.
As tempting as that might be, I still think it is a long shot that NASA will award a second lunar lander contract to Blue Origin.
But what about future contracts? Has Blue Origin planted a seed? They have extremely deep pockets. I could see Elon Musk perhaps making a similar offer from SpaceX. But who else can do that?
I can't see Leidos or Boeing or nearly anyone else saying the following -- "Yeah, I'll eat the overruns of developing a multi-billion system."
What about the smaller emerging tech players? Who is going to develop new technologies and solutions under a firm-fixed price scenario?
So far NASA hasn't publicly responded to Bezos' letter, but I think they should with a strong "No, thank you."