Intelsat's push to be 'more vertical' in the federal market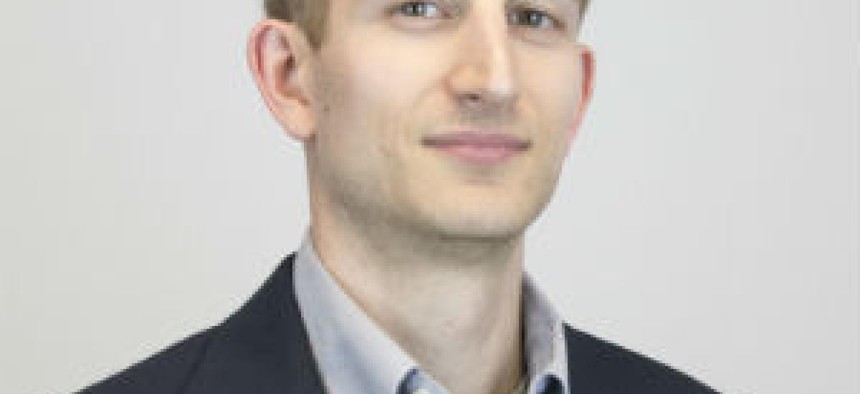 Dave Micha was an executive at the operational level of L3Harris Technologies and therefore part of helping carry out that mega-integration before Intelsat came calling with a pitch to lead its government business.
At first glance during the interview process, Micha already found two main similarities between the environment at L3Harris and that of Intelsat that helped sell him on the eventual offer. He started the role in January.
Similarity number one he cited in our conversation: "I came from a culture of a big company that was very nimble and I view Intelsat the same way, they're a large company but with a small company mentality in terms of nimbleness and agility."
Now for common thread number two at Intelsat: "I was used to being in a corporation where they were heavily invested in next-generation technology, and I reviewed what they were doing in next-generation software-defined satellites and prevalent ground infrastructure. That appealed to me."
Luxembourg-headquartered Intelsat's core offering certainly is its global satellite communications network but not the only thing it provides to customers.
As Micha hinted at, there is also everything that augments it ranging from the satellites that originate and relay the signals to everything on the ground that receives them.
One of Micha's obvious mandates is to continue growing Intelsat's revenue in the federal government market, which traditionally has been derived from providing bandwidth capacity and managed services to customers.
A secondary mandate Micha has created for Intelsat is to move the federal business "more vertically" into what he calls a "satcom as a solution" approach, where Intelsat also layers system and solution engineering into the broader offering.
Intelsat would essentially be responsible for everything as a turnkey provider of the overall solution from space to the ground. A model for how that works is in everyone's hands today, according to Micha.
"You go and buy your iPhone, before you leave the store you hook up to AT&T and Verizon or who it is, and once you walk out of the store it's all there," Micha said. "That's what we are trying to provide."
That also hints at how Intelsat, whose commercial customers include those in media and mobility, aims to bring into federal environments as close to the same exact setup provided to end users in the private sectors.
Intelsat's federal business frequently pulls in employees from the rest of the company, Micha said. That group specializes in areas such as satellite engineering and design and asset management.
He added the reverse is true as well: when Intelsat works on next-generation satellites, the federal team is part of that discussion to inform how they need to fit the requirements of government clients.
Many government clients in turn are looking at how to apply more commercial satcom solutions into their enterprises in a shift away from customized acquisitions, according to Micha.
For instance, Micha cited how the Air Force is using its "JADC2" vision as a way to link military and commercial satcom in its warfighting strategy. The Army is shifting to smaller terminals and other items for soldiers in the field, while the Navy continues to seek broader maritime coverage.
"It's a little bit different for every customer, but the one common trait is they're looking for satcom to be more of a total solution," Micha. "They're looking for it to be ubiquitous between commercial satcom and government-military satcom.
"Not separate things, not 'we'll call up the commercial satcom guys when we have a problem,' but make them part of the warfighting strategy."