General Dynamics' chip supply issue is far from its alone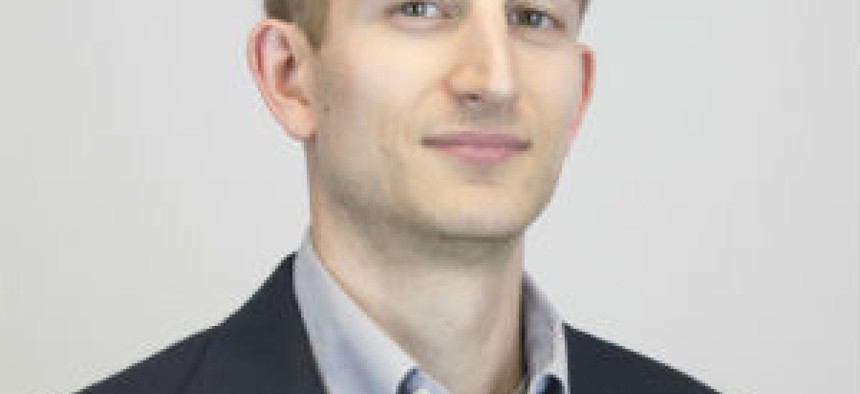 The world does not have enough computer chips to go around for reasons far too long to list and complex to run through here. But one reason is because more of everything in the world runs on computer chips.
Including substantially all defense electronics as the U.S. government works through how to bring more chip manufacturing back to the United States as the pandemic puts stress on the supply chain.
During General Dynamics' second quarter earnings call Wednesday, CEO Phebe Novakovic told investors the company is working through a chip shortage of its own with respect to the IT hardware and software business.
(For context: this the first mention I have heard on a publicly-traded government technology company's earnings call about the global chip supply crunch since it started to become a very big deal. This episode of Project 38 from June delves into that topic and what it means for federal agencies and industry.)
Novakovic told analysts that lack of chips for certain products was one reason for a "modest decline" in second quarter revenue at General Dynamics Mission Systems, which makes communications and cyber products for predominantly defense and space customers.
GD's second quarter regulatory filing indicates sales at Mission Systems fell approximately 6.1 percent year-over-year to $1.1 billion.
Mission Systems is one of two units alongside the IT services business that make up the Technologies segment, which saw sales climb 3.2 percent over last year's second quarter to $3.1 billion.
Factor number two Novakovic cited as part of the decline at Mission Systems was the divestiture of its satellite antenna business to CPI, which closed in June of last year.
General Dynamics is of course far from the only company to feel the pinch of disruptions to the overall chip supply chain. As Novakovic said, "we and others have had" to deal with the shortage "and are working assiduously to address" that problem.
She expects the Mission Systems business' own issue with acquiring the chips it needs to be remedied in the second half. Both Novakovic and Chief Financial Officer Jason Aiken believe that resolution will free the unit to realize measured gains this year.
"Assuming that business can overcome some of the supply chain issues that they've seen, which at this point they're getting good signals that they'll be able to in the second half, we ought to see some modest organic growth out of that business for the full year," Aiken said.
General Dynamics now expects this year's revenue out of its overall Technologies segment to total $13 billion, down roughly $200 million from the initial guidance in January. But GD also lifted its expectation of the segment's operating margin to 9.8 percent versus the initial outlook of 9.5 percent.
Last year's revenue split in the Technologies segment was $7.9 billion in the GD Information Technology services business and $4.7 billion at Mission Systems, according to the company's 2020 annual report.
On the other hand, GDIT posted a 9.9-percent revenue gain in this year's second quarter to $2 billion as the company began to work on new contracts it had been awarded previously.
Novakovic said GDIT is also awaiting protest rulings over another $4.6 billion in potential contract value, including "two sizeable awards challenged by competitors," the unit could secure if those decisions go its way.
Protests are one of two factors GDIT is dealing with today that Novakovic cited, one of which remains an overhang she has spoken of before.
"We have seen a delay in contract awards from two fundamental factors. One, there's been an increasing elongation in the customers' decision cycle and two, we've seen increasing propensity of many in the IT industry to protest repeatedly; early and often seems to be the mantra," Novakovic said. "It's going to make the recognition of that revenue a little bit lumpier."
GDIT has $34 billion in proposals that are in the source selection phase and expects to submit another $20 billion in bids through the end of this year.
Opportunities at civilian agencies fall under those categories as many within that group of customers were slated to get increases under the Biden administration's budget blueprint.
"I would imagine as they receive more funding and the ubiquitous-ness of IT infrastructure to all of their missions, I would see that as some additional upside and potential for us," Novakovic said.
"When that comes will depend on a whole series of issues around timing, but you can (be) rest assured that in that pipeline on a go forward basis that we're looking at, we've got some good civilian work in there."
On a company-wide basis, GD lifted its sales outlook for this year by $200 million to $39.2 billion with an operating margin of 10.6 percent.