Former LGS CEO back with new venture, same investor backing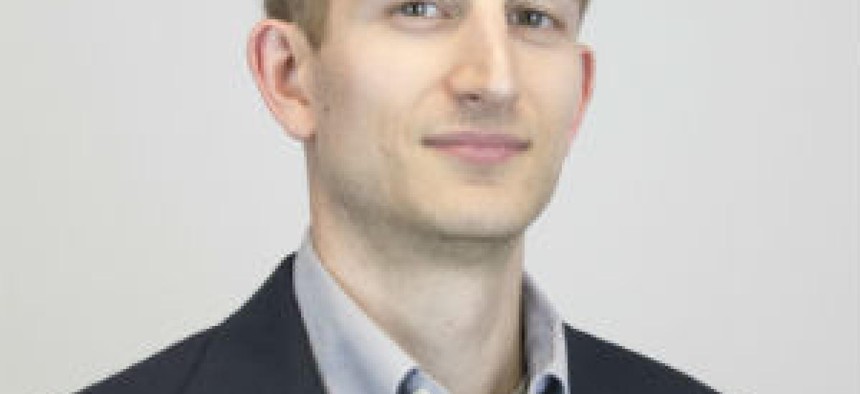 As CEO of what was LGS Innovations, Kevin Kelly led the build and sale of that communications technology company to CACI International two years ago and subsequently supported the integration process.
But the lure of returning to the world of private equity and identifying more emerging companies like LGS became too strong for Kelly, who left CACI in July 2020 and has since joined the board of directors of several other firms in the government and technology markets.
Kelly's affinity as he put it on Monday goes like this: "Finding those niche technologies and a highly-specialized group of people who can grow a whole new set of solutions," which essentially means "Find and build another platform with a group of investors."
One year on, Kelly is working again with the same group of private equity investors in Madison Dearborn Partners that helped build LGS Innovations. Kelly and two other former LGS executives in Robert Gallegos and Chris McCall have formed a new executive partnership called MissionX with the backing of MDP.
MissionX will concentrate on investments in defense and intelligence-oriented technology areas such as cybersecurity, defense electronics, communications, space and ISR (intelligence, surveillance and reconnaissance).
Kelly said the typical annual revenue range of companies MissionX will target is between $100 million and $200 million.
"In particular, I think size is really important here: finding a company that's small enough, agile enough, nimble enough to make investments and produce a profit to support an R&D (research-and-development) environment," Kelly said. "To make those investments in a handful of solutions, and then bring those usually to market through one of the larger integrators that has a command over the entire system in which these technologies can play a meaningful role."
Many of those larger systems and solutions Kelly described were developed for a different conflict environment where terrorism was the main concern.
Today's main concern as Kelly sees it are what Russia and China are up to as near-peer adversaries of the U.S., which he said means a transition of deployed technologies is required to take place in tandem.
"It's been a while since the industry has had to develop new platforms for a larger, more organized adversary," he said.
We also know that many who read this will want to know how they can get their company on the radar of Kelly and the MissionX team.
The team has attended some events for networking. Kelly also plugged the partnership's soon-to-be launched website as another avenue to get in touch.
"If you want to have a meeting with us, explain what your company is doing and what your ideas are for growing in the future, we'd love to hear the story," Kelly said. "We always learn something and try to return something at the same time. If we think we have a network of people or another company or investor or innovator that company would benefit from, we like to make those connections as well."